A record number of students with Master's degree and within business administration – Maija will go from graduation party to A&E and peacekeeping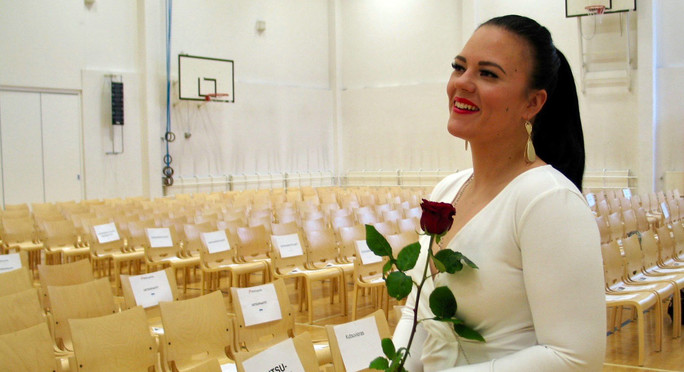 More than 2,000 students will graduate from Metropolia this spring. Graduation ceremonies are held on the campuses on 24 May. One of the graduates is Maija Väyrynen, who has completed an English-language Health Care degree.
Master's degrees are more and more popular. This time there is a record number of more than 270 Master's degree graduates, and almost 1,750 Bachelor's.
Another record is the number of business administration students, with more than 200 graduates this spring.
"Warm congratulations to all graduates! We know that our graduates develop the labour market successfully and innovate their sectors.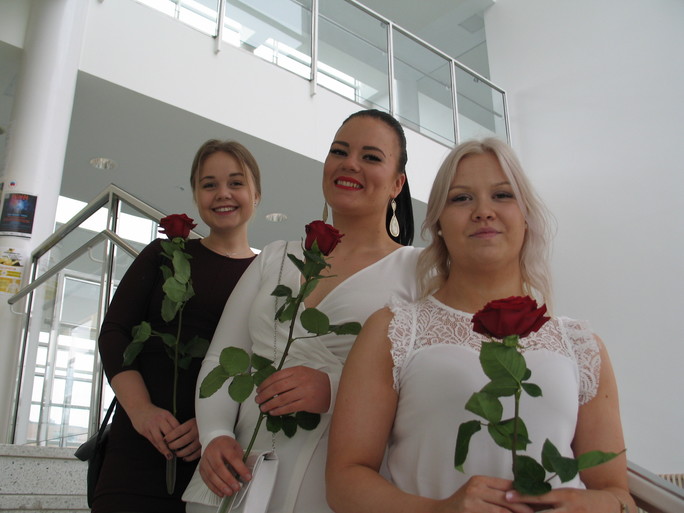 We want to continue to be your partners on your path of continuous learning," says President and CEO, Riitta Konkola.
Going to a dream job – Metropolia spirit was my thing
Maija Väyrynen will also receive her degree certificate and rose at Vanha viertotie Campus in Helsinki. She completed the English-language Bachelor of Health Care degree and will give a speech at the graduation ceremony.
"I think a community spirit is important. I have made many friends for life and I hope that this aspect of studying will be emphasised more," says Väyrynen, who acted as head tutor and the student organisation's board member.
The very next Monday she will start work in her dream job, in the A&E of the central hospital in Lappeenranta.
This is one of the most challenging jobs for a fresh graduate.
"Theory studies combined with good practical training have prepared me to manage in any environment."
"When considering where to study, Metropolia really was the only option. Its values and spirit seemed to match mine," says Väyrynen.
Going out there to change the world
Maija Väyrynen, who will soon turn 24, completed her voluntary military service in between her studies and, following her job at the A&E, is seeking a position in crisis management as a peacekeeper to fulfil her dreams.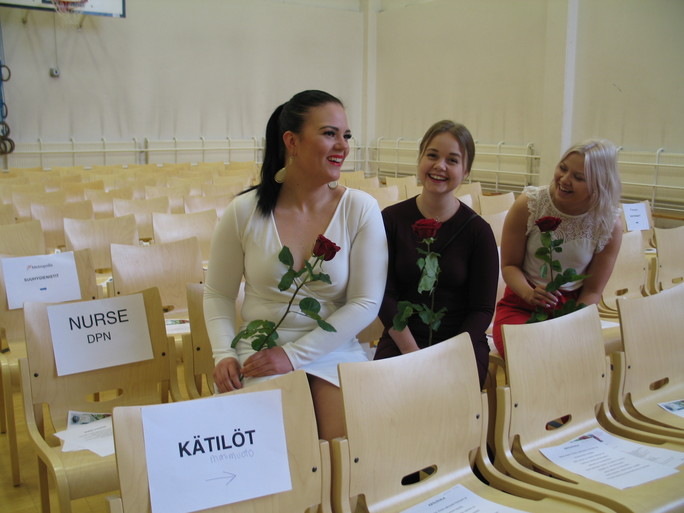 "There is a huge demand for nurses and my plan is to be a soldier performing field hospital duties–following my father's footsteps into peacekeeping."
Riitta Konkola knows that Metropolia graduates will leave their alma mater and change the world.
"Our four campuses and innovation hubs form the basis of joint learning. Examples of experimental cooperation include extended reality in the Helsinki XR Center in the Arabia Campus, and Urban Farm Lab, specialising in future farming technologies at the Myyrmäki Campus."
"We hope that in future we can also encourage our alumni to join in this type of cooperation," says Konkola.
For more information, please contact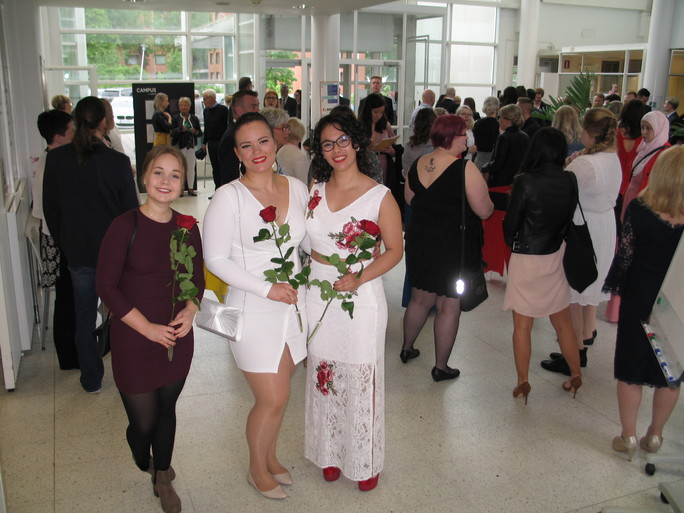 President and CEO, Riitta Konkola, firstname.lastname [at] metropolia.fi, tel. +358 50 548 6069.