City of Espoo announced about the poor condition of Leppävaara Campus – Relocation planning has started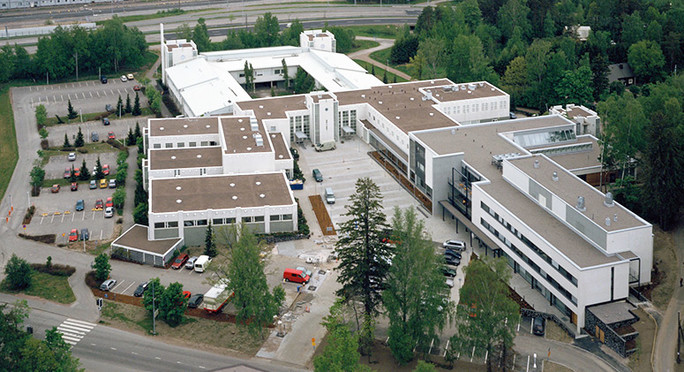 City of Espoo, the owner of Metropolia´s Leppävaara campus property, announced on February 14th 2019 about the poor condition of the campus´ supporting structures, urging Metropolia to move its operations away from Vanha maantie 6 and to find temporary facilities.
Metropolia has begun the planning of alternatives in regards to teaching and other operations immediately and moving them into temporary premises.
Around 3000 students and 140 staff members operate on Developer Campus for Smart Solutions in Leppävaara, Espoo.
"According to the information we have received so far, and to ensure the safety of the students and the staff, we want to limit the use of the building and start planning controlled evacuation immediately", Maija Lahtinen, Managing Director, Espoo Premises says.
Lahtinen says the site has undergone several condition surveys over the past ten years, and the movements of the building have been monitored with displacement and settlement measurements.
Within the structures of Leppävaara campus there has appeared sudden increase in serious settlements and displacements. The old wing of the campus was built in 1989 and the extension in 2002.
The restriction on use means that all campus operations will be relocated elsewere during the spring. The Metropolia´s Real Estate Services and Heads of Schools under the leadership of Project Manager Simo Hoikkala are investigating alternatives in collaboration with representatives of property owner City of Espoo.
Metropolia organized an information session to the staff members and students regarding the subject on 15.2.2019 at 11 am.
Further information
Inquiries related to Leppävaara campus property:
Maija Lehtinen, Managing Director, Espoo Premises.
Maija.lehtinen [at] espoo.fi, p. 046 8773683.
Metropolia operations: Project Manager Simo Hoikkala.
simo.hoikkala [at] metropolia.fi, p. 050 366 0545.