Climate University drives sustainability education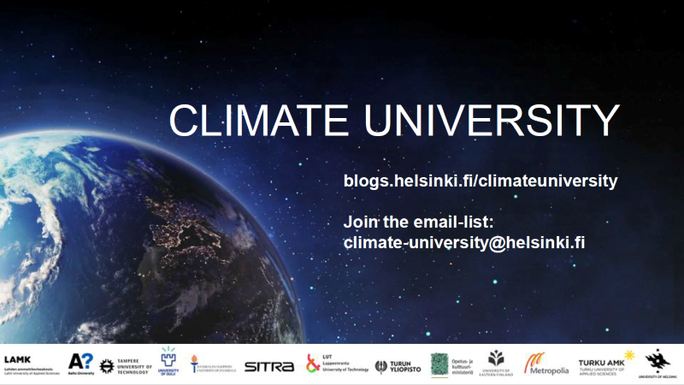 Today's global challenges can best be tackled with science-based and multidisciplinary approaches. Climate University, a joint project between eleven Finnish universities, builds knowhow and e-learning materials on climate crisis and other global sustainability challenges. Apart from universities, the project embraces companies and public organizations as well as secondary schools.
The Climate University consortium includes eight universities and three universities of applied sciences. In addition, many companies and organizations are partners in the project. New types of cooperation co-creation are being tested during the two-year period.
The official name of the project is cumbersome but informative: Multidisciplinary digital learning in sustainability challenges – flexible study paths to the working life. It is funded by Ministry of Education and Culture and Finnish Innovation Fund Sitra.
MOOCs and company challenges
The work builds on the success of the Climate.now MOOC (massive open online course), published in 2016. A recently completed stakeholder study on the needs of climate and sustainability education is guiding the development of new learning methods, materials and MOOCs.
Companies, municipalities and organizations are invited to join the project by submitting real-life climate and sustainability challenges they are facing. These challenges are processed –and hopefully solved – in the workshops organized by each participating university, or by university students in their respective courses.
New courses and learning materials
New MOOCs, focusing on circular economy and sustainability leadership have recently been launched by University of Helsinki and its partners. Climate University project focuses in the systemic nature of climate crisis and other sustainability challenges.
New MOOCs and learning materials are targeted to secondary schools, university education and company–university cooperation and innovation.  Existing courses are updated and complemented, too. The overall objective is to make climate and sustainability education relevant, accessible and impactful in many levels and contexts.
Workshop in Metropolia in November 2019
During the project, each participating university organizes a workshop open for teachers, students, companies and other stakeholders, highlighting its work and achievements in solving climate and sustainability challenges. The recent workshops focused on innovations and future research (in Turku) and circular economy and energy (in Lahti).
Metropolia's workshop takes place in Myyrmäki, Vantaa, in November 2019, with the theme Sustainable cities and communities. City of Vantaa and some of our partner companies collaborate in the workshop, which will showcase, among others, our new Clean and Sustainable Solutions innovation hub and the Urbanfarmlab concept.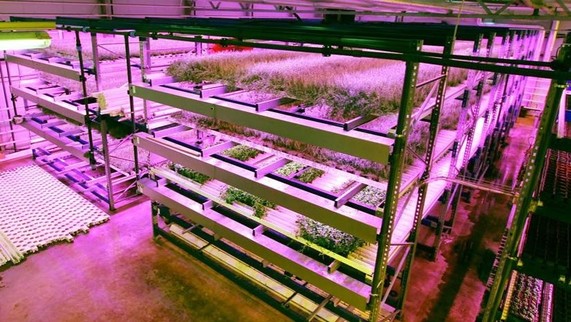 More information:
Principal lecturer Pentti Viluksela pentti.viluksela [at] metropolia.fi