Future Competence Needs anticipated through Artificial Intelligence in the Helsinki Metropolitan Universities of Applied Sciences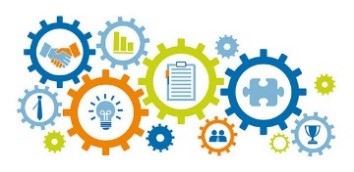 Universities of Applied Sciences Haaga-Helia, Laurea and Metropolia work together to anticipate future competence needs with the help of artificial intelligence. Based on the results, they aim to develop their educational offering.
Riitta Konkola, President and CEO of Metropolia UAS, and Teemu Kokko, President and CEO of Haaga-Helia UAS, have a presentation on Haaga-Helia's, Laurea's and Metropolia's strategic partnership on October 2, 2019 at the Meeting of Directors General for Higher Education. The event is part of Finland's Presidency of the Council of the EU and hosted by the Ministry of Education and Culture.
In their presentation "Navigating towards future competencies – making use of AI in higher education", Riitta Konkola and Teemu Kokko introduce the background, policies and areas of cooperation of the strategic partnership. The presentation concentrates on a case example of how artificial intelligence can be utilized to identify future competence needs and thus to develop educational offering.
"There is a continuous need for competence development and retraining in Finland. We have different routes to degree-leading education. However, the importance of personalized, multi-disciplinary study paths and continuous learning is constantly increasing as the competence needs at work change", says Anu Moisio, Process Director of Helsinki Metropolitan Universities of Applied Sciences.
Successful anticipation of future work and competence needs will increase Finland's international competitiveness as a leading country of education and technology utilization. In order to map future competence needs and educational requirements in the Helsinki metropolitan area, the strategic partners started cooperation with a Finnish artificial intelligence company Headai in spring 2018. So far, all the joint courses have been analyzed using artificial intelligence and compared to data concerning competence needs at work. The aim is to later on open up an access for students to utilize artificial intelligence for planning their studies by reflecting them to future competence requirements.
Strategic partnership between Haaga-Helia, Laurea and Metropolia concentrates on four development projects:
Student mobility, transition to working life and progress of studies
Innovation, entrepreneurship and labor market cooperation
Education export, EduExellence
Research & Development
Further information on the strategic partnership can be found here.
Contact
Anu Moisio
Process Director
Helsinki Metropolitan Universities of Applied Sciences
tel. 040 488 7559
anu.moisio [at] haaga-helia.fi