Metropolia closes Leppävaara campus from 4.3.2019 onwards - Until then teaching will be reorganised with special arrangements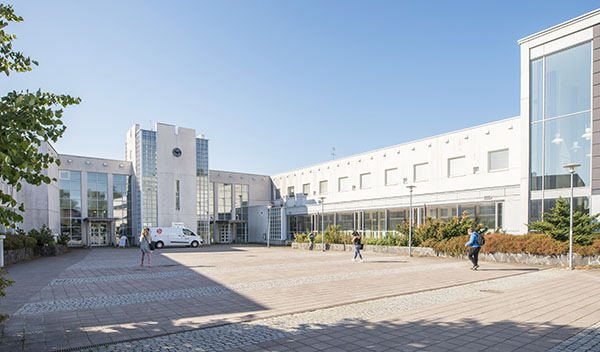 Metropolia's Board of Directors has decided today Thu 21.2.2019 in its meeting that Leppävaara campus operations will be closed after week 9, and thus Metropolia will move its operations away from Leppävaara campus.
During 25.2.-3.3.2019, there will not be any contact teaching, but the teaching is implemented through special arrangements that utilize independent and e-learning.
"The situation at Leppävaara campus has not changed from the previous notice. The decision to discontinue our operations is not based on any new knowledge, but on maximizing our students and staff members security. In practice, this means that Metropolia will no longer continue to teach on the campus, but all teaching will be handled through special arrangements until moving to temporary relocation", says President, CEO Riitta Konkola.
Leppävaara campus property is owned by the City of Espoo. It informed Metropolia about the poor condition of the campus structures on February 14, 2019 and urged Metropolia to move campus activities away as soon as possible. The site has undergone several condition surveys over the past ten years, and the movements of the building have been monitored with displacement and settlement measurements.The old part of the building was completed in 1989 and the extension part in 2002.
Leppävaara's developer campus for smart solutions has about 3,000 students and 140 employees.
Metropolia is currently working on a solution regarding the temporary relocation facilities.
Further information
Riitta Konkola
President, CEO
Metropolia UAS
riitta.konkola [at] metropolia.fi
p. 050 548 6069
See also:
Previous release
metropolia.fi/campuses
Release by
Sirpa Rutanen
Metropolia Communications
viestinta [at] metropolia.fi