Metropolia's Kidmove project participates in European Commission conference in Espoo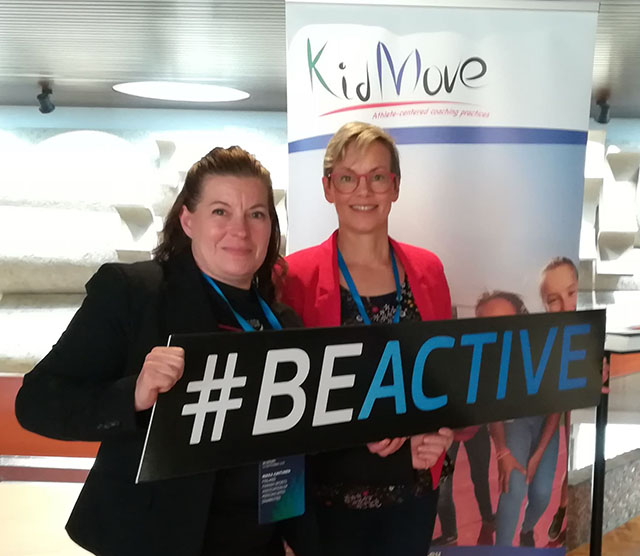 Safe physical activity and sport for children and youth is one of the focus areas of the programme of Finland's Presidency of the Council of the European Union. On 24 September 2019, a conference for experts in the field of sports held in Hanasaari in Espoo gathered sports and physical activity professionals, policy-makers and decision-makers from all across Europe. The conference was held as a part of the European Week of Sport. Among those who spoke for promoting safe physical activity and sports for children and youth were Finland's Minister of Science and Culture Hanna Kosonen, Commissioner Tibor Navracsics, Susan Greinig from the International Olympic Committee, Iris Hugo-Bouvier from UEFA and several researchers, actors and coaches.
Anita Ahlstrand, lecturer at Metropolia and the coordinator of the Kidmove project, was also invited to the conference. The Kidmove project compiles and develops athlete-driven coaching practices, particularly for grass-roots junior coaching, and is the first Metropolia project to receive Erasmus+ Sport funding.
"One of the biggest global challenges is that children tend to quit their sports hobbies at the age of 11–15 years. All too often this comes as a result of the coach failing to meet the children's needs, with too much one-sided training at too early an age," says Anita Ahlstrand.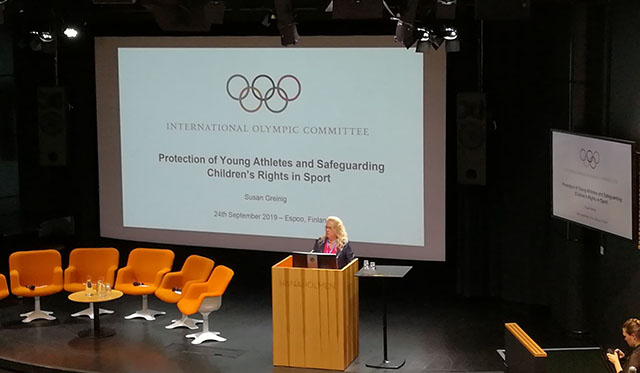 "Our Kidmove partners have come up with great solutions to keep children and young people motivated in sports. Children and youth must be involved in the planning of coaching and training, they must be heard and respected and we must show interest in their opinions," Ahlstrand emphasises.
"Although the Kidmove project is small, it is extremely important that it was showcased at the EU conference," says Ahlstrand. "The invitation also made it possible to network with international actors."
Held from 23 to 30 September 2019, the European Week of Sport is a European Commission initiative to increase physical activity in Europe.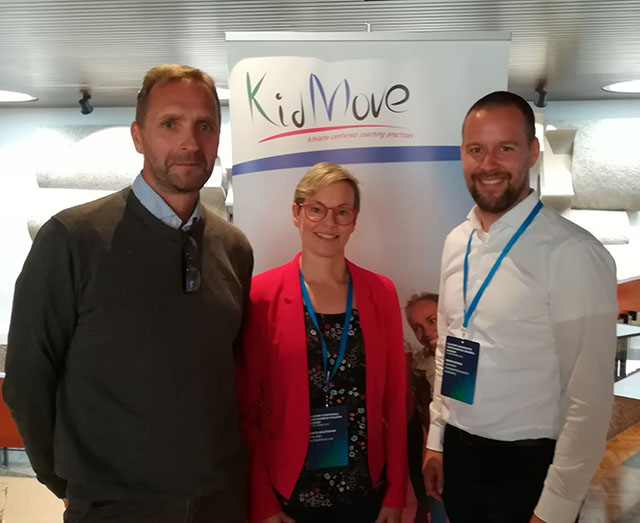 Further information:
Anita Ahlstrand
Kidmove, Project Manager
tel. +358 40 641 8140
forename.surname [at] metropolia.fi