Metropolia's network and IT services down during October 11-15, 2019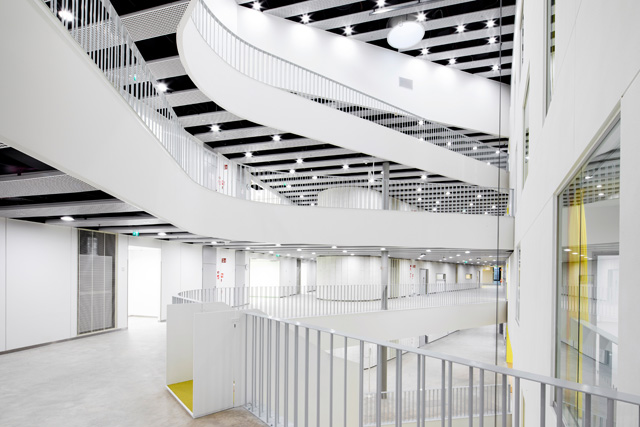 All Metropolia UAS's network and information technology services, including Metropolia's website (www.metropolia.fi), are shut down on Friday, October 11, 2009 at 4:00 pm.

Equipment and network will be transferred from Metropolia's former Leppävaara property in Espoo to the new Myllypuro campus. It is estimated that the transfer will be completed by Tuesday 15.10.2019 at the latest. Most of the services are expected to be available during the weekend of 12-13 October 2019. During the move, information will be updated to Situation Room and to Metropolia's Facebook- and Twitter-pages.

The move of the data center proceeds from Metropolia's campus project. Metropolia will gradually concentrate its operations from 20 locations to four campuses by 2020. The campuses will be located in Myyrmäki in Vantaa, Karamalmi in Espoo and Arabia and Myllypuro in Helsinki.

The A-house of the new Myllypuro campus was opened in January 2019. The remaining buildings, B, C and D, will be completed by the end of 2019 and opened for users in early 2020.

Please visit the Four Campuses -blog to see how the forthcoming buildings looked like in September 2019 (the blog is in Finnish).
For more information, please contact:
Tuomas Orama
Development Manager
Information Management Services
+358 50 401 3499
firstname.lastname [at] metropolia.fi