The Relocation of Metropolia's Leppävaara Campus to Karamalmi in Espoo Has Been Confirmed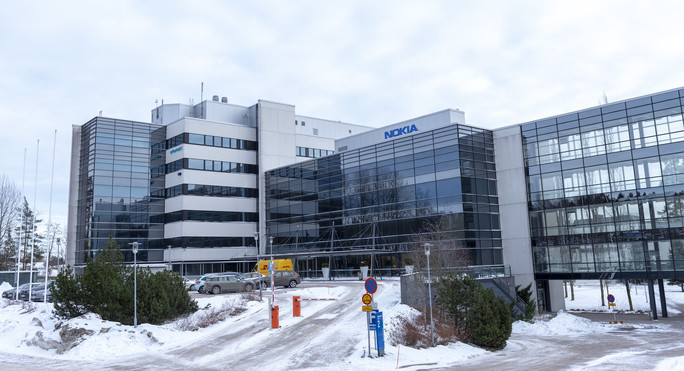 The operations of Metropolia's Leppävaara Campus will move into the premises at Nokia's Karaportti 2, which are located in Karamalmi in Espoo, in stages beginning from August 2019.
Metropolia closed its Leppävaara Campus on 4 March for safety reasons, after the owner of the property, the City of Espoo, informed the UAS that the building's condition had deteriorated significantly.
The Board of Metropolia approved the letter of intent with Nokia on 29 March. The lease is estimated to run for a period of 5 to 7 years.
Around 2,500 Information and Communications Technology and Industrial Management students will move gradually from the Smart Solutions Developer Campus in Leppävaara to the new campus in Karamalmi beginning from August 2019.
The first to be transferred to the Karamalmi premises will be the 490 students who begin their studies in the aforementioned degree programmes in autumn 2019.
The solution enables even more innovative learning environment for Metropolia's students, who will gain a chance to connect with area's business and professional networks.
"Closer cooperation with Nokia and other companies will, at its best, turn out to be a win-win-win situation. For the students, it will offer better opportunities to find jobs with international high tech companies. For our ICT degree programme, it will offer new ideas and help in planning the curricula, as well as providing special RDI opportunities. Metropolia, for its part, will give Nokia access to the largest higher education community in the field of ICT in Finland as well as an opportunity to attract professionals from abroad through our education exports," says Head of School Janne Salonen.
The students who were based at the Leppävaara Campus will study on temporary premises at Metropolia's Myyrmäki Campus in Vantaa and Myllypuro Campus in Helsinki for the remainder of the spring of 2019.
Some of the studies will be provided in the form of multiform teaching, utilising digital learning environments. The students' learning tracks will continue as before.
The premises at the Karamalmi Campus will be converted before they are taken into use so as to make them suitable for the UAS's purposes. In addition to the modification work, the campus will be refurbished and equipped with the requisite information technology to turn it into a modern learning environment.
Plans call for allocating about 7,000 square metres of floor space to Metropolia, which will mean the premises will have to be used more efficiently than before.
Additional information
Deputy CEO Simo Mustila, simo.mustila [at] metropolia.fi
Metropolia closes Leppävaara campus from 4.3.2019 onwards - Until then teaching will be reorganised with special arrangements 21 Feb, 2019