U!REKA - Urban Research Education and Knowledge Alliance
U!REKA - the Urban Research and Education Knowledge Alliance of European universities and universities of Applied Sciences - includes six European institutions of applied sciences. The collaborating institutions are:
Amsterdam University of Applied Science
Edinburgh Napier University
Frankfurt University of Applied Sciences
Metropolia University of Applied Sciences
OsloMet - Oslo Metropolitan University
University College Ghent
These institutions have a strategic partnership around the shared themes of applied research, professional education, focus on our students' future world of work and the professional development of their staff. The strategic alliance was officially launched in Amsterdam at the end of November 2016.
The institutions cooperate to enhance the quality of their education, research and the contribution they make to regional and urban entrepreneurship and innovation in a European context. U!REKA partners recognize the need and benefits to further internationalise research and education at all partner institutions, to help develop 21st century skills for students and staff and to share solutions on handling inclusion and diversity in a rapidly changing global environment.
The Urban Research and Knowledge Education Alliance is a platform to meet the objectives of the European Union in the fields of education, training, research and innovation. Through U!REKA collaboration, the institutions will elevate the quality of their educational and research activities to a new and international level and improve the ability to educate their students for a changing labor market.
Further information on U!REKA website
HTW Berlin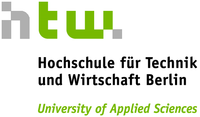 Hochschule für Technik und Wirtschaft Berlin and Metropolia University of Applied Sciences have agreed in 2011 on a strategic partnership with the objectives:
to share information and expertise in the field of higher education
to further advance co-operation between the two institutions
to strengthen the role of both institutions by improving wellbeing in the society, the quality of urban life and the sustainability of environment in their own regions
to further promote and support internationalisation of the two institutions
to contribute to the objectives of the European Union in the field of higher education, training, research and innovation, culture and art
HTW Berlin and Metropolia UAS promote mutual co-operation between degree programmes, in education and research as well as in student and staff exchanges. The two universities benchmark their best practices, facilities and services, and their Presidents, Vice Presidents and management teams meet regularly.
Benchmarking universities 2012 (pdf)