Art therapist Taina de Carvalho: "Metropolia's Master's degree has given me the tools to act as a change agent in the evolving field of cultural well-being"
4.1.2023 - 14:30
Metropolia was the only higher education institution offering studies in cultural well-being in English.
Taina de Carvalho is a French expat who has lived in Finland for almost 20 years. Her professional career has centered around the use of arts in different sectors of society, including education and especially in relation to the environmental question, and she has worked for over ten years as an art therapist. Taina has studied art history at Panthéon-Sorbonne University in Paris, France, expressive arts therapy at Inartes Institute in Helsinki, and holds a Bachelor's Degree in Culture and Arts from South Carelia University of Applied sciences (currently LAB University of Applied Sciences).
Taina's educational background in art therapy is not currently recognized by Valvira - the National Supervisory Authority for Welfare and Health in Finland. Taina had been thinking of studying for a Master's degree in Finland and found on social media a new Master's degree program, Creativity and Arts in Social and Health Fields, at Metropolia University of Applied Sciences. The degree program would allow Taina to study cultural well-being in English, which was vital to her as the leading academic research in the field is conducted in English. It would most importantly give Taina recognized academic level master's studies at Metropolia, a well-established and largest university of applied sciences in Finland, and also the possibility to continue doctoral studies later on.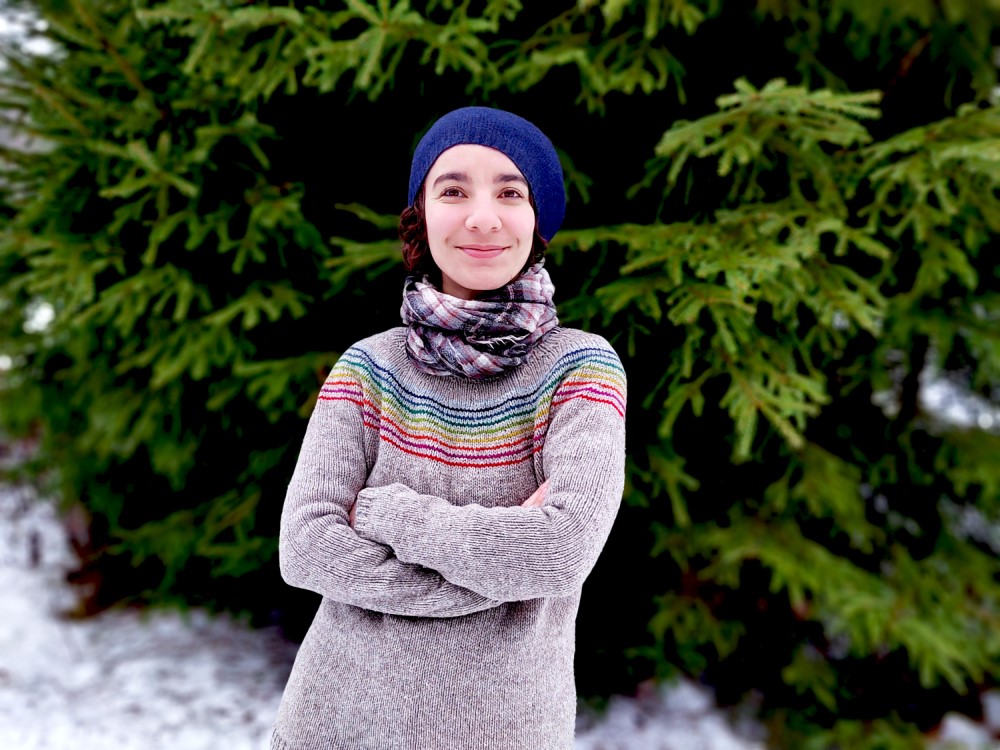 Studies were academic and enabled instant application to working life
Taina studied full-time and worked part-time during her studies. For Taina, it was relatively easy to combine work and studies, as they went hand in hand. Organizational and time management skills were needed, however. Before her studies, Taina was already a professional in her field, teaching art therapy in Lahti and working for a non-profit organization. She was able to put her new knowledge directly into practice in working life.
Collaboration and interdisciplinary approaches to culture, health care, and social services played a significant role throughout the studies. Together teams from different backgrounds could discuss and elaborate and design new projects and services into different areas of society and with diverse target groups. Before the beginning of the studies, Taina needed to have a thesis topic in mind, and as her studies progressed, each class supported the final thesis project. Therefore her thesis was nurtured in her mind from the start to the final stages of her studies.
Studying was at times intense and consisted of essays, exams, and project work. Furthermore, part of the studies included the ongoing research work, field work, and a lot of article reading. Taina was happy with the academic level of her studies and high-quality teaching. With her study mates, she was surrounded by pioneer-minded, passionate professionals in the field of culture and social well-being. After graduation, Taina is planning to continue doctoral-level studies.
"My studies have allowed me to not only develop practices that are based on research but also to comprehend practices through research. Understanding the role of policies, regulations, and the necessity of practices in various spheres of society, as well as cooperating in multidisciplinary teams to meet those demands, has been crucial", Taina reflects.
The courses had exciting guest lecturers. Taina especially remembers Norma Daykin, Professor Emerita from the University of the West of England, who is one of the most known names internationally in the field of Arts in Health. The visiting speakers opened Taina's viewpoint on understanding international leaders in the field, the direction the field is evolving, and the policies, regulations, and research methods interlinked with academic research.
Metropolia alums get a competitive degree in the evolving field of cultural well-being
Creativity and Arts in Social and Health Fields is still a fairly new Master's degree program, and Taina was one of its first graduates in December 2022. Taina describes her overall study experience as genuinely positive. She was grateful for the opportunity to study her passion cultural well-being in an academic environment.
"Just being able to study was amazing to me! At Metropolia, I was given all the possibilities to succeed. The whole study experience was memorable, with wonderful teachers and study mates. Being part of the beautiful community of committed individuals working together to improve people's lives and make the world a little better was amazing. Studying in such a framework gave added purpose and significance."
The courses normally take place in Myllypuro and Arabia campuses, located in central Helsinki. During the covid pandemic, most of the studies were conducted remotely. Teamwork and support from teachers played an essential role.
"I appreciated the versatility and the overall scope of the studies, which were quite thorough in assisting students in understanding cultural well-being from various angles. Additionally, it was incredibly empowering to network with other organizations and influential figures internationally", Taina reflects on her study experience.
The studies are equally suitable for international students, and Taina would also recommend the studies to all her art therapy colleagues. "This is a demanding and focused degree program – one must be genuinely interested in culture, healthcare, and social fields. Someone who wants to be a change agent using art and culture will best benefit from the studies."
The degree has already supported Taina's career advancement, and she has networked with professionals from the same field. "The field of arts in health is still developing, and I want to be involved in developing it and help to find a common understanding. We are pioneering cultural well-being with a multidisciplinary approach, and Metropolia is Finland's first UAS doing this with its alums."
Cultural well-being is studied in a pioneer-minded multidisciplinary community
Creativity and different ways to express it, as well as cultural activities and arts-related experiences, belong to all people as part of a good and meaningful life. The aim of a Master's degree in Creativity and Arts in Social and Health Fields is to strengthen the professional competencies needed when promoting health, well-being, inclusion, and a sense of community in society through creativity and arts.
The next application period is 4. – 18. January 2023 in the national joint application.
See degree program-specific application instructions:
Master's Degree Programme in Creativity and Arts (Social and Health Fields)
Master's Degree Programme in Creativity and Arts (Culture and Arts Fields)