Artificial intelligence and cutting-edge technology to boost SMEs
21.6.2022 - 14:00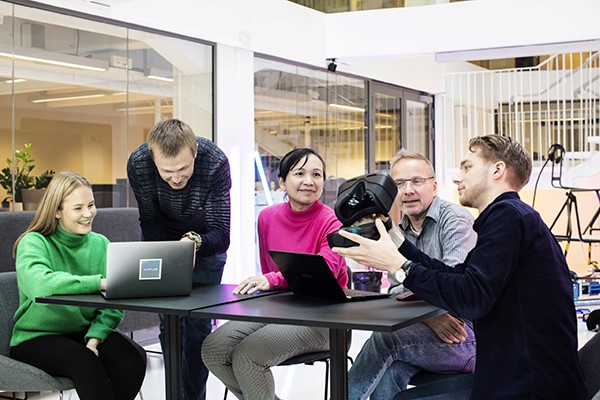 Photo: N2 Albiino
The challenges of exploiting cutting-edge technology affect all companies. Still, they are more pronounced in companies with fewer than 100 employees. These companies are often in the early stages of utilising AI on a daily basis. The Finnish AI Region (FAIR) innovation hub in the Metropolitan Area sets out to solve these challenges. Its priority areas include digital services, smart cities and health. The aim is to overcome the obstacles currently hampering the widespread adoption of AI by regional companies.
"FAIR helps SMEs develop AI-based innovations into marketable products and streamline their in-house processes with AI. We help companies identify the business opportunities created by AI and support their use. At the same time, we further strengthen the extensive international network of experts," says Erja Turunen, business area EVP at VTT.
Towards more effective solutions and faster results
The FAIR innovation hub's services fall into four categories: test platforms, financial support, competence development, and the building of an innovation ecosystem and support for networking. The innovation hub services are primarily free of charge to the companies. Scheduled to start operations on 1 October 2022, FAIR will support the digitalisation of companies with more than EUR 3 million in funding during the first three years.
"FAIR will significantly support the national innovation environment and promote AI expertise and the utilisation of AI. The new innovation hub aims to strengthen cooperation between universities and companies and support the flow of ideas and results related to artificial intelligence from basic research through applications to our everyday lives," says Sasu Tarkoma, Dean at the University of Helsinki.
A typical FAIR innovation hub customer will be an SME already established in its service area that wants to develop a product or service utilising AI but does not yet have the capability or means to validate, implement, maintain and further develop the new service in practice.
Another typical type may be a company that intends to use an AI solution already on the market for its production but does not have the expertise to compare or deploy possible applications. FAIR aims to have more than 100 SMEs take advantage of its services during the first three years.
"The core operations of the FAIR innovation hub strengthen our position as one of the best innovation environments in Europe. We aim to achieve this by systematically promoting the development of existing business and the creation of more and more attractive jobs. At the same time, we will strengthen our attractiveness to an expert workforce," says Marja-Leena Rinkineva, Director of Economic Development at the City of Helsinki.
The innovation hub's targeted service offering will enable rapid results and the introduction of innovations based on artificial intelligence. Bringing together application suppliers and target companies also creates space for completely new AI solutions. It will also strengthen the competitiveness of the Metropolitan Area companies in global markets.
"The Metropolitan Area is one of the world's leading centres of AI expertise. Through cooperation, we can increase the opportunities for companies in the region to benefit from this expertise and testing opportunities," says Harri Paananen, Director of Economic Development at the City of Espoo.
"In the FAIR innovation hub, Metropolia is increasingly attached to national and European innovation environments through HXRC. FAIR will enhance especially the business of small and medium-sized enterprises in solutions based on smart city and future-based health. These areas are at the forefront of Metropolia's innovation activities, for which we have a wide range of capabilities. As confirmation are also our Turbine operations and experimental platforms provided by our campuses", says Anna-Maria Vilkuna, Director of RDI Services from Metropolia University of Applied Sciences.
Software and construction companies lead in AI use in Finland
In Finland, software and construction companies are prominent users of artificial intelligence. In the Metropolitan Area, service companies stand out in the statistics. Also, more than half of healthcare sector startups already use artificial intelligence. Therefore FAIR's service offerings are concentrated in these sectors, where analyses show that moving from application to implementation is quicker than in other sectors.
"Pioneering construction companies are eager to start applying artificial intelligence in automated design, in the creation of a real-time situational site picture and the optimisation of the energy efficiency of buildings. To achieve true efficiency, however, we need to get the big mass, meaning SMEs, to take advantage of the opportunities offered by AI," says Teemu Lehtinen, CEO of KIRAHUB.
A comprehensive partner network to ensure high-quality service
Digital innovation hubs are part of the EU's new Digital Europe programme to help companies develop products, processes or services using digital technologies. FAIR supports companies, especially in knowledge-based services related to artificial intelligence, augmented reality and cybersecurity, with strong partnerships ensuring the quality of the services. Besides the cities of Helsinki, Espoo and Vantaa, FAIR members consist of VTT Technical Research of Finland Ltd, University of Helsinki, Aalto University, Haaga-Helia UAC, Metropolia UAC, CSC, KIRAHub and EIT Digital. FAIR cooperates with the Finnish Center for Artificial Intelligence (FCAI), ensuring access to the latest scientific knowledge in the field. In addition, the hub is also supported by seven associated partners.
FAIR also works closely with other hubs selected for funding from Finland and builds strong cooperation relationships with other European hubs. The aim is to provide new channels for application scaling and replenish any skills that might be lacking nationally or internationally. For the customers, this means a more comprehensive service portfolio.
For more information about the digital innovation hubs, see the Ministry of Economic Affairs and Emplyment of Finland website.
Article originally published on the website of the City of Helsinki on Jun 21st: Artificial intelligence and cutting-edge technology to boost SMEs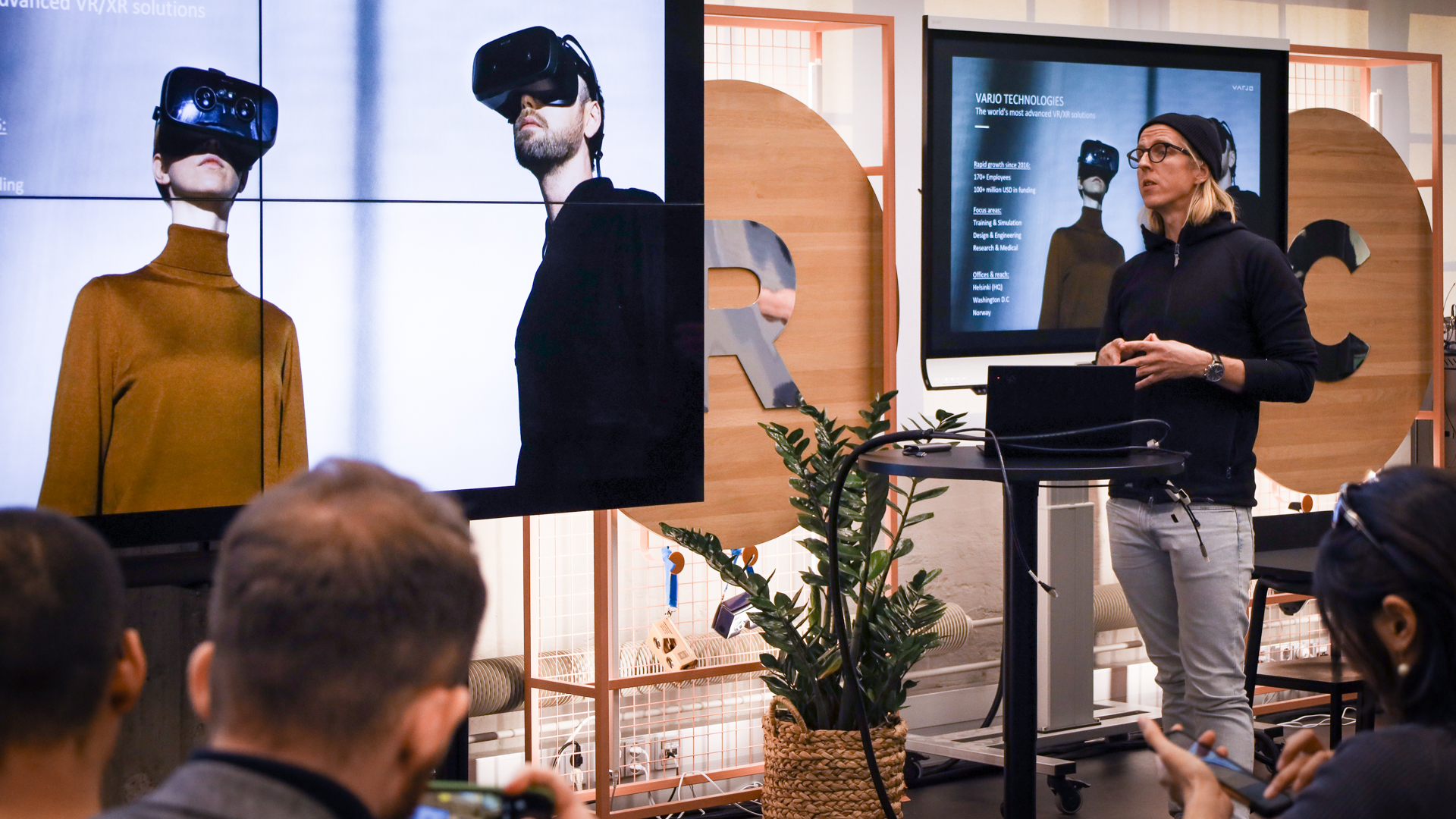 Photo: Jose Velasco