Helsinki XR Center - the gateway to Finnish VR and AR
3.4.2019 - 12:00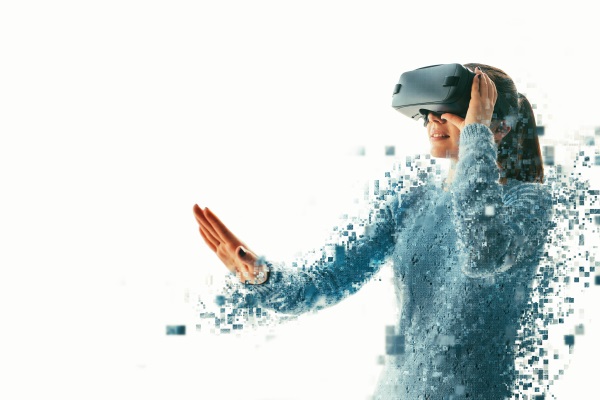 Helsinki XR Center (HXRC), a Digital Innovation Hub of XR technologies was founded by Metropolia University of Applied Sciences and FIVR - The Finnish Virtual reality Association in January 2019. It aims to become the largest innovation, development and startup center in the Nordics dedicated to VR and AR technologies. HXRC is located in Arabia Design District in Helsinki, in the midst of Metropolia Campus of creative degree programmes.
Partners
Metropolia UAS; Finland's largest university of applied sciences, one of the 1st higher education institutes globally to offer a Degree Programme in XR Design.
Finnish VR Association FIVR, non-profit organisation advancing the state of VR/AR development in Finland
City of Helsinki
Business Finland, public support agency for Finnish companies to go global, and funding innovations.
Facilities
HXRC obtains physical infrastructure of 1000m2 office space including co-working space, office space and facilities for 15-20 start-up teams, and showroom for latest VR/AR content and applications. Technical development facilities for VR/AR teams including VR/AR Development workstations; 3D modeling, animation, game engine software; variety of VR/AR headsets; and 360 camera equipment and other production infrastructure.
In addition, Metropolia UAS' workshop facilities located in the same building are available for use and joint projects. These include variety of machinery and equipment for CNC, laser cutting, 3D printing, textile printing, wood, plastic and metal workshops, motion capture studio, photography studio, printing facilities. These enable exploring potential links and business opportunities combining XR technologies and additive manufacturing.
Incubation and startups
The Helsinki XR Center offers shared work space and equipment for teams, companies and individuals in their early phase of virtual or augmented reality development. The key reason for this is to support grassroots activity and innovation of Finnish VR/AR teams and reduce some of the early risks involved in R&D. HXRC offers a development program for early phase VR/AR teams including three stages:
A three-month trial period to flesh out the developer's central idea
A six-month extension period to establish a minimum viable product or project as well as to build the team
Case-by-case extensions depending on development situation, team viability, progress and potential.
Business ecosystem
The competition in Finnish VR and AR business centers around domestic clientele and talent acquisition. Still, companies are almost universally acknowledging that scaling into future international markets is a much more viable strategy than desperately competing in a confined near market. Networking through NGO's has reduced friction and eased communication between competitors, making development of complementary solutions a possible future avenue to success. HXRC provides a single-entry point for companies and the public sector searching for tested and validated XR technologies in Helsinki region. Its ambition is to increase the competitiveness of businesses and organizations and support their transition into using VR and AR solutions. This is supported by active educational initiatives, research co-operation with universities and multidisciplinary XR projects including students of various degree programmes.
Activities
The Helsinki XR Center works as a link between university students and Finnish VR/AR companies through events, workshops and showcases with industry partners. Our showroom is the gateway to Finnish VR and AR contents, tech and capabilities. HRXC´s annual main event, XR MatchUP, is organized together with the SLUSH startup event in December.
Contact:
tiina.vuorio [at] helsinkixrcenter.com (tiina[dot]vuorio[at]helsinkixrcenter[dot]com)
santeri.suominen [at] helsinkixrcenter.com (santeri[dot]suominen[at]helsinkixrcenter[dot]com)