The transforming world and society need a new kind of higher education
With our new strategy, we aim for making a stronger impact for the benefit of society, by putting people first. Our strategic intent is to be a bold reformer of expertise and an active builder of a sustainable future. To achieve the strategic intent, we have chosen five themes to which we will invest in the coming years:
Lifelong learning
Phenomenon-based innovation hubs
Sustainable development and growth
People and culture
Digitalization
We implement our strategy responsibly, openly and in wide-ranging cooperation, across borders.
Strategy leans on our values basis: Towards a sustainable future responsibly - solution-driven, humanely, with renewed competence.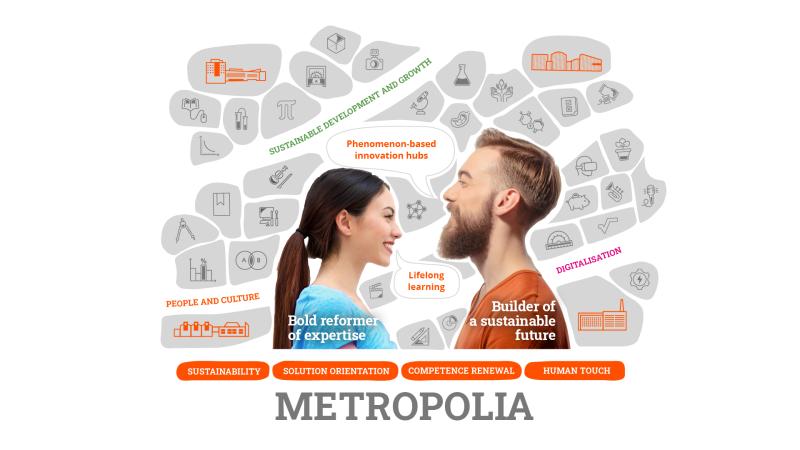 Guiding our actions

Sustainable development and growth
Sustainable development guides our actions and way of thinking. Most importantly, it means taking responsibility for people and environment.