Review of 2018 by the President and CEO: Our 10-year-old UAS is Relocating to New Campuses and Focusing on Innovation Hubs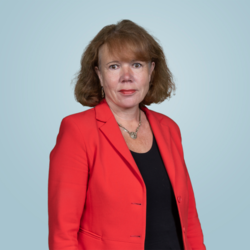 Our university of applied sciences (UAS) turned ten in August 2018. During our anniversary year, we moved into our new campuses and chose social impact as the focus of our operations.
We aim to increase our social impact by operating in innovation hubs, which will be built around socially important phenomena. We are taking a people-driven approach and utilising the latest technology to do our part in the constant renewal of society while working through open cross-border cooperation networks.
The innovation hubs are multidisciplinary learning environments with strong networks that encompass companies and other actors. Metropolia's students play a key role as we seek solutions together for the key challenges facing our society.
With the aim of increasing our social impact, we concentrated our RDI activities at five phenomenon-based innovation hubs. These are:
Customer-oriented Wellbeing and Health Services
Clean and Sustainable Solutions
Data-driven Construction
Functional City for People
Smarter Mobility
External RDI income grew by about EUR 0.4 million on the previous year, totalling around EUR 5.4 million in 2018.
Our overall financial situation is good
Despite the challenging financial conditions, we succeeded in improving our result for the year compared to 2017. Our staff played a valuable role in this. We renewed our operations, increasing their efficiency, and we monitored and controlled our finances carefully. Moreover, our RDI and business operations grew and we successfully met our key targets.
Despite a significant decrease in basic government funding, Metropolia's overall financial condition at the end of 2018 was good.
Record number of graduates
A record number of future professionals graduated from our UAS in 2018. The 2,838 students who completed a UAS Bachelor's degree and the 424 students who completed a UAS Master's degree have now entered the labour market, contributing to its development. The number of degrees grew particularly in the School of Technology and the School of Health Care and Social Services.
We are delighted by the fact that, according to surveys, Metropolia graduates have a higher than average rate of employment compared to their peers.
Additionally, more than 7,400 people took part in our further education and corporate training courses, open UAS studies and preparatory courses for immigrants. Turnover from business activities and other income grew by EUR 0.7 million on the previous year to EUR 5.9 million.
Fundraising activities generated two million euros
Our UAS managed to raise two million euros in the first year after universities of applied sciences were given the opportunity to conduct their own fundraising. We would like to thank all of our donors for their trust in our UAS's ability to foster competence!
A year of intensive changes at the campuses
Our UAS celebrated its tenth anniversary at the new campuses.
In August 2018, we opened the Creative Campus in Arabia in Helsinki as well as the new extension to the Myyrmäki Campus in Vantaa, the Campus of Sustainable Technology and Business. The first stage (Building A) of the brand-new campus for Builders of Well-being in Myllypuro in Helsinki was completed at the end of the year.
We closed eight of our locations during the year as we concentrated Metropolia's operations at four campuses. The move to the new campuses also meant we had to rethink our ways of working together and enhance good interaction skills for powerful collaboration. It also called for an ability to change from our staff and students.
A challenging year for the staff
Last year was challenging for our staff due to many changes that took place, the transfers to new campuses, the cost savings we implemented and the co-operation negotiations that led to the dismissal of 30 employees.
However, the positive anticipation for new, modern premises served as a counterbalance and a source of strength for the staff, as did the support of the work community and the feeling of performing meaningful work.
Helsinki XR Center to be launched
We received profiling funding from the Ministry of Education and Culture for launching the Helsinki XR Center at the Arabia Campus in cooperation with the City of Helsinki, Business Finland and the Finnish Virtual Reality Association (FIVR). The centre will serve as a community for developers, application designers and researchers in the fields of augmented reality (AR) and virtual reality (VR) technology.
To make this project happen, Metropolia brought together a number of actors who recognised their common interests in a rapidly growing industry. In addition to competence in application development, we will contribute competence in content to VR/AR services, Arabia Creative Campus serving as the engine for the development work.
Financial statements
Turnover and other operational income totalled EUR 96.2 million.
Operating expenses amounted to EUR 94.4 million, a decrease of 2.8 per cent from the previous year.
Personnel expenses totalled EUR 62 million, representing 66.2 per cent of turnover.
Depreciation and amortisation amounted to EUR 5.7 million.
The result for the year was a loss of EUR 0.06 million. This marked an improvement of about EUR 1 million compared to the previous year.
Metropolia boosted the efficiency of its operations during the financial year by a total of about EUR 2.6 million.
At year-end, Metropolia's financial situation and liquidity were good.
3AMK and U!REKA – Strategic cooperation continues
We will continue our international strategic cooperation through U!REKA, a partner network formed by six European universities of applied sciences, by preparing joint projects. In Finland, we continued to expand our cooperation with the Haaga-Helia and Laurea universities of applied sciences, with which we have formed the 3AMK strategic alliance.
Learning quickly together
Most of the competences and professions of the future don't even have a name yet. This is why we believe that interaction skills and an understanding of multidisciplinary phenomena will become the central working life skills to be learned at all universities of applied sciences, including ours.
In 2019, we will be inspired by learning quickly together at the innovation hubs and by our modern learning environments at our new campuses. Both will offer our students, staff and partners the unique benefits of shared learning with meaningful content!
Riitta Konkola
President and CEO
---