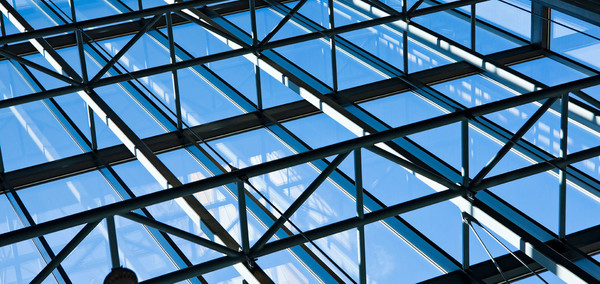 The Four Campus Model is Important for Metropolia's Development
A Year of Challenging Changes and Reforms
According to its strategy, Metropolia aims to be a key player in developing the Helsinki metropolitan area and promotes regional success through education and open partnerships.
Metropolia's new operating licence entered into force on 1 January 2014, and Metropolia launched its operations under a competence-based organisation. With its new organisation, Metropolia strives to better address the needs of workplaces and society at large by improving its effectiveness and promoting its internal cooperation and development of competence.
A total of 16,403 students were enrolled at Metropolia in 2014. This made us the largest university of applied sciences in Finland both in terms of the number of students and the number of applicants.
The number of students graduating with a Bachelor's degree was 2,370, or slightly lower than in the previous year. The number of graduates completing a Master's degree, however, was up, totalling 289 students. The number of students who completed 55 credit points exceeded the target set for 2014, with an increase of more than 400 students over the previous year. The curricula of all degree programmes leading to a Bachelor's degree were revised.
Metropolia focused on research, development and innovation activities. The Healthy Building and DigiPrintNetwork projects, which received favourable funding decisions from Tekes (Finnish Funding Agency for Innovation), were good examples of successful new initiatives. However, the number of new projects started did not meet our target.
Our research, development and innovation activities received plenty of publicity and gained numerous awards. Metropolia received the Konsta Award of the Finnish Inventors' Association in recognition of its outstanding achievement in developing student innovation through its MINNO activities. The Biofore concept car, which was created through cooperation between UPM and Metropolia, has attracted a lot of interest and collected several awards.
At the start of the year, Metropolia launched its MCreO business, which will help boost funding, utilise the UAS's extensive competence and make new types of job descriptions available to the staff.
The planning process for Metropolia's four new campuses proceeded smoothly, and policies on practical implementation have been agreed upon. Metropolia will concentrate its operations in Arabianranta, Leppävaara, Myllypuro and Myyrmäki by 2019.
Metropolia's Good Results Attributable to the Commitment of the Staff
Metropolia employed 1,076 full-time members of staff, of whom lecturers accounted for 64 per cent. The number of full-time staff decreased by 84.
The introduction of performance-based government funding and the major cuts to the funding that simultaneously occurred, coupled with the adoption of Metropolia's new organisation and the revision of the curricula, meant that our staff endured large-scale and labour-intensive changes in their working environment. As a result, their wellbeing was tested. Wellbeing was supported by focusing particularly on management and supervisory work in accordance with Metropolia's good management model.
Financial Result Exceeded Expectations
Metropolia University of Applied Sciences Ltd posted a good financial result for 2014. The result for the financial year was a profit of EUR 2.6 million, representing 2.4 per cent of turnover.
Turnover and other operating income totalled EUR 109.7 million, down by 6.3 per cent from the previous year. The figure was 5.2 per cent below budget.
Operating expenses totalled EUR 107 million, down by 8.3 per cent from the previous year.
Personnel expenses amounted to EUR 71.7 million, or 65.6 per cent of turnover. Personnel expenses decreased by 9.4 per cent from the previous year.
Turnover from operating activities was EUR 3.4 million, representing 85 per cent of the performance target.
Capital expenditure totalled EUR 5 million, which was in line with the budgeted figure.
Depreciation was also in line with the budget.
Metropolia's liquidity was good.
Finland's universities of applied sciences will adopt the new performance-based funding model between 2013 and 2015. Basic government funding for universities of applied sciences has been cut considerably, by a total of EUR 120 million compared to the 2012 level. The effects of the funding reform are reflected in all operations and in their development.
Outlook for the Coming Years: One Metropolia – Four Campuses
The government took over full responsibility for funding universities of applied sciences on 1 January 2015. At the same time, UASs became independent legal persons.
Metropolia must continue to increase the financial efficiency of its operations, because as of 2018, Metropolia will cease to receive subsidies from its shareholders, the cities of Espoo, Helsinki, Kauniainen, Kirkkonummi and Vantaa.
Due to cuts in government funding, basic funding for UASs is forecast to decrease by EUR 7.2 million in 2015 and EUR 3.5 million in 2016 compared to the amount of funding allocated in 2014.
Since Metropolia has succeeded in improving its results significantly with respect to key funding criteria, our basic funding position is expected to improve in the coming years. With regard to development, it is extremely important that our operations are concentrated from 20 locations to four campuses by 2019.