Master's students created a publication about future cities and sustainability
25.10.2019 - 12:00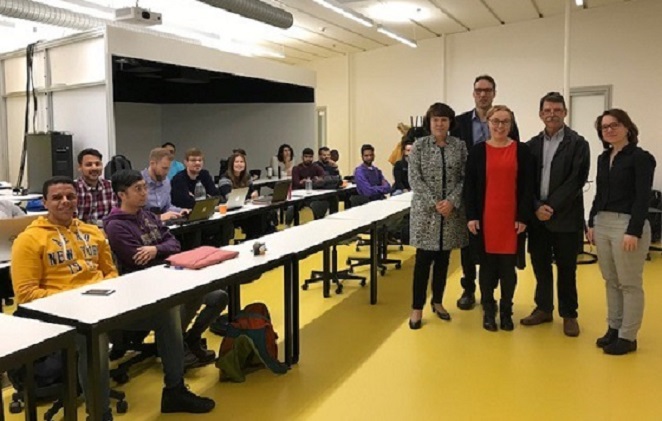 Master's students from the international Construction and Real Estate Management (ConREM) degree programme have published a book "Sustainable Cities II" as part of their Master's studies. The students have written, edited and illustrated the articles themselves. In addition, the graphic layout and cover for the book is made by the students.

The Master's programme ConREM is run jointly by Metropolia UAS and HTW-Berlin. The publication is edited by Mr. Eric Pollock, an architect and a lecturer in Metropolia UAS.
"This is the second time that our students chose to create a joint publication in English instead of an exam. Our aim is to encourage new students to complete a third publication in their studies. They have already tentatively admitted their willingness to start with the new publication in the beginning of 2020", says Eric Pollock.
"Sustainable Cities II" offers an intuitive understanding of future cities and sustainability via five case studies, mostly from the viewpoint of the construction of the built environment. The students chose their own groups, engineering and architectural topics, and city cases. The students have lived, studied or worked in the case cities chosen, so silent knowledge is abundant. The topics are Sustainable Construction, Project Management, Technological Developments in Construction and Real Estate Industry, Sustainable Transportation and Water Management in Egypt.
ConREM students are from around the world, some researching sustainable cities for the first time in their academic careers. This publication shows how groups of international students from very different backgrounds can work together by teaching others about their cultures and history. Contents of this publication are examples of their competences.

The publication is the Part II of the Sustainable Cities -book series and can be found here.

The first part was published in 2018.

For more information, please contact
Lecturer Eric Pollock
+358 50 523 5720
eric.pollock@metropolia.fi