Metropolia's Annual Report 2022 Published
4.5.2023 - 10:15
Year 2022 was a good year both for Metropolia in terms of operations and finance.
"In accordance with our strategy, we continued to strengthen our social impact. With our multidisciplinary competence and broad cooperation with our partners, we contributed to solving social challenges and accelerating the transition towards a sustainable society", the President and CEO, Riitta Konkola.
Metropolia aims to be a bold reformer of expertise and an active builder of the future. To achieve this aim, we will be focusing on five selected themes over the coming years. In 2022, we continued our systematic work with a focus on our strategic themes:
lifelong learning
phenomenon-based innovation hubs
sustainable development and growth
people and culture
digitalisation
Metropolia in figures 2022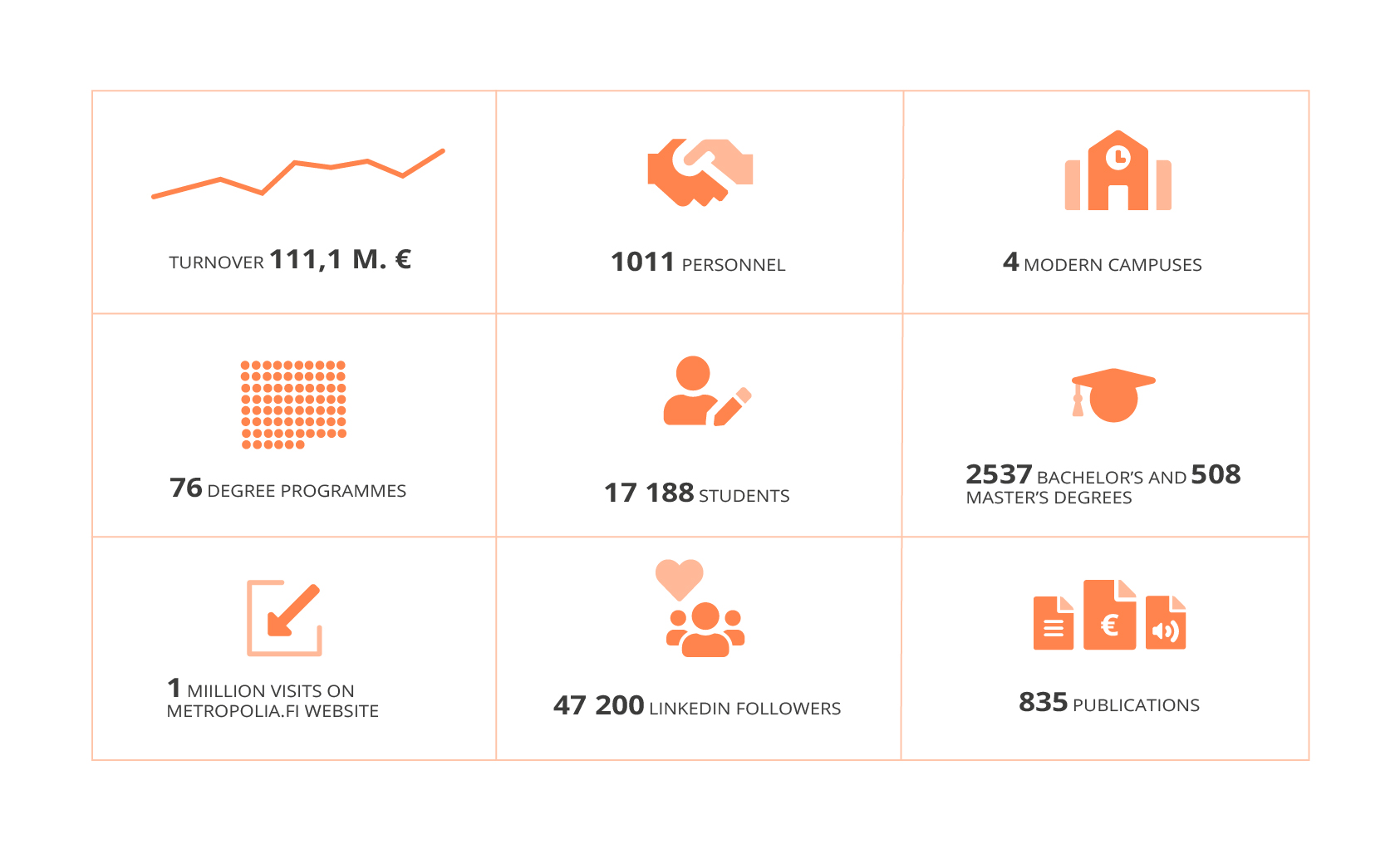 Metropolia University of Applied Sciences has published its Annual Report 2022:
The annual report covers the reviews of the Chairman of the Board, Henri Kuitunen, and the President and CEO, Riitta Konkola, financial statements and graphics of the UAS' key figures.
For further information
Riitta Konkola
President and CEO