Metropolia's solutions and competences for sustainable development visible in European networking events
15.6.2022 - 09:00
Last week Metropolia demonstrated its solutions for participatory urban planning in two large European events - New European Bauhaus (NEB) Festival in Brussels and Eurocities Annual Conference in Espoo. The exhibitions featured new XR-based solutions that were developed in the EU-funded project Augmented Urbans that was coordinated by Metropolia University of Applied Sciences. There were 250 visitors in our exhibition in Brussels (June, 9-11, 2022) and 400 daily visitors from 28 countries and 100 cities in the Eurocities conference in Espoo (June, 8-10, 2022), which was also an official satellite event for NEB Festival.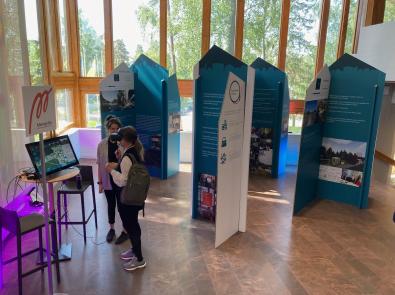 Augmented urbans -exhibition in Eurocities conference, Espoo.
What is NEB?
NEB is a visionary European movement that calls all of us to imagine and build together a sustainable and inclusive future that is beautiful. Metropolia University of Applied Sciences was selected as an official partner of the New European Bauhaus in June last year. At Metropolia we share the NEB values - sustainability, inclusion and aesthetics - and the mode of operation - transdisciplinarity and creativity to address complex societal problems together through co-creation. This approach is at the core of the Metropolia's innovation hubs.
Strengthening NEB related collaboration
Together with the NEB national contact point Archinfo, the Association of Finnish Municipalities and Helsinki EU Office we invited Finnish NEB actors to come together in Brussels. In the Eurocities conference, we organized with the city of Espoo a NEB co-creation workshop. We challenged the cities to think about how to collaborate more effectively with the universities of applied sciences to promote sustainable urban development. The representatives of cities considered the role of universities important to educate professionals as well as citizens for green transition. They also wished that services and equipment of university campuses would be open to citizens and other stakeholders. At Metropolia we have realized this through establishing collaboration platforms at our campuses.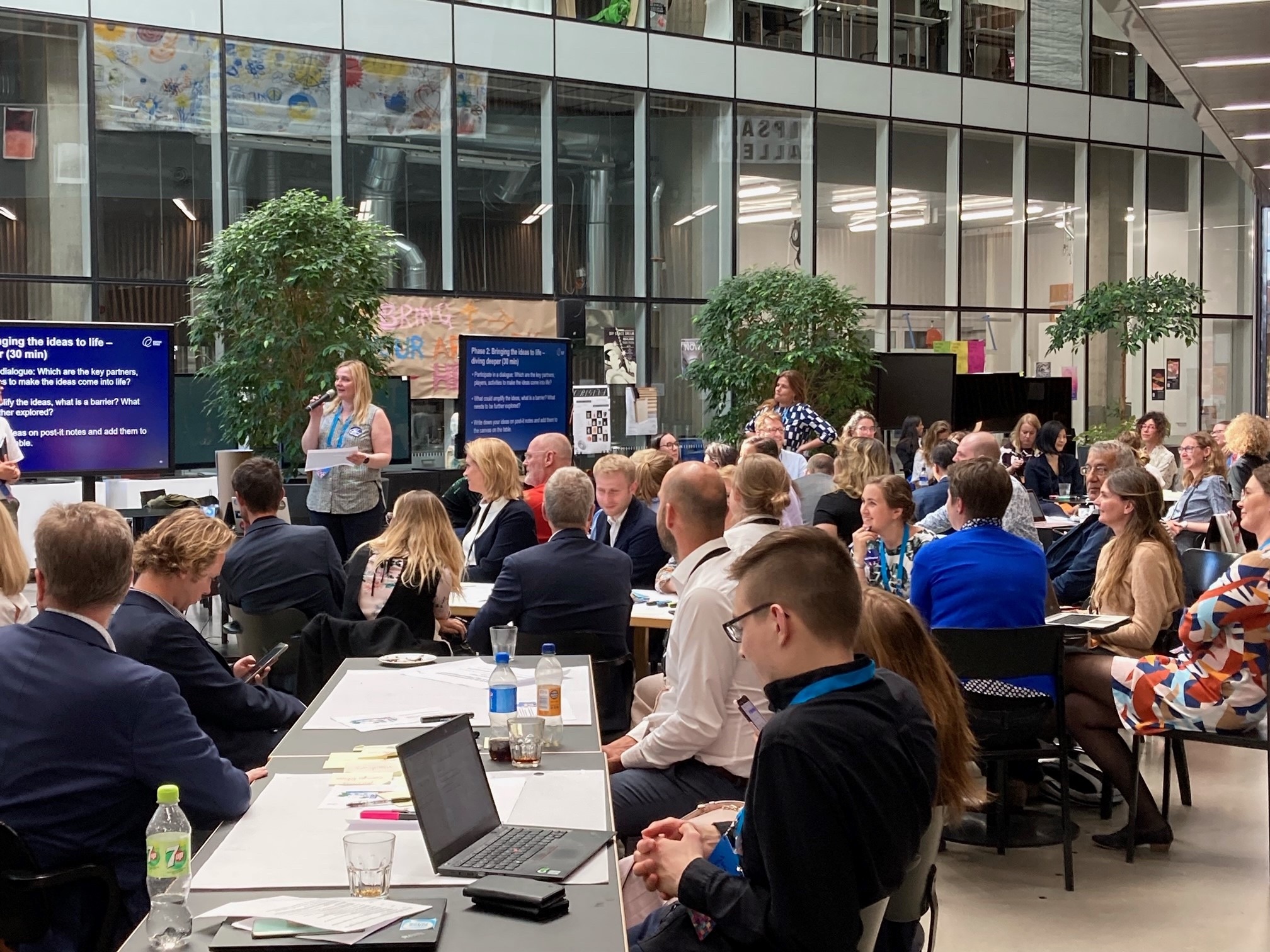 Facilitating NEB co-creation workshop together with the City of Espoo.
From climate anxiety to climate agency
Many of the dreams and fears of the European youth relate to climate change and participation. These were shared and discussed at the Eurocities conference. Universities have a key role to play for fading fears and realizing the dreams of the European youth through increasing their knowledge, competences and agency for green transition and sustainability.  NEB partnership offers collaboration possibilities with cities, universities and non-governmental organizations for Metropolia to both develop and share our own competences to implement the European Green Deal in European, national and regional levels.
Additional reading
For further information
Mona Roman
Director, Innovations
mona.Roman [at] metropolia.fi
Päivi Keränen
Project Manager
paivi.keranen [at] metropolia.fi