Spotlighters, a European project supporting learners with self-regulatory practices from the science of stress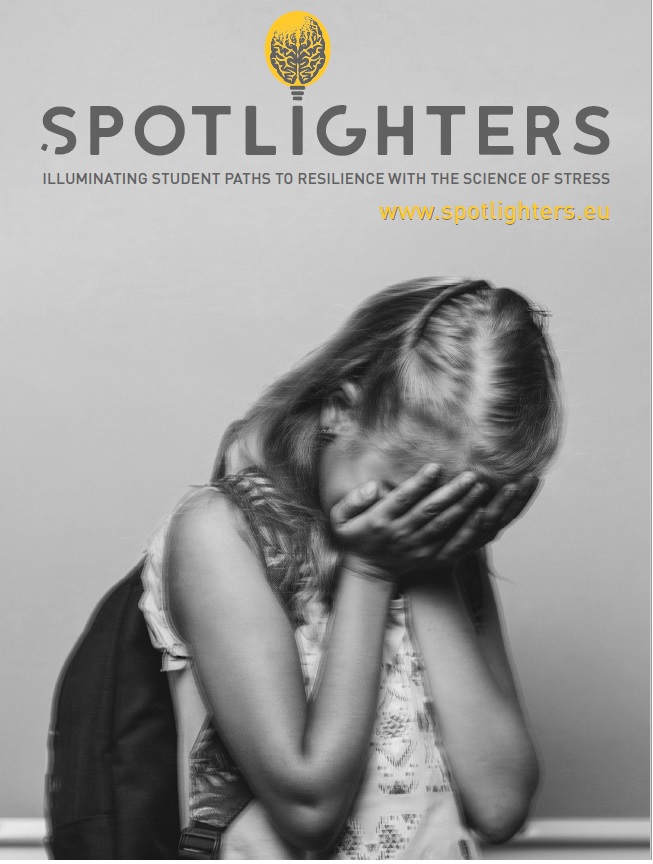 Spotlighters (Illuminating student paths to resilience with the science of stress) is a 36-month project, within the framework of the European 2018 Erasmus+ call for the promotion of projects concerning education, training, youth and sport, coordinated by the Interactive and Distributed Technologies for Education (TIDE) research group of the Department of Information and Communication Technologies (DTIC) at UPF.
The consortium of the Spotlighters project is comprised of experts in neuroscience, education, and education technology. Partners include the University of Helsinki (Finland), Autonomous University of Barcelona (UAB), University of Western Macedonia (Greece), Metropolia University of Applied Sciences of Helsinki (Finland), as well as LOOP.bz a Danish consultancy and two Portuguese companies Advancis and Boon. Further, local educational institutes in each of the consortium partner countries are associate partners in the project. Institut Consell de Cent, Escola Collaso i Gil, and Escola Virolai are the educational partners located in Barcelona.
The main goal of Spotlighters is to increase the self-regulatory abilities of learners. The project will seek out what training activities, software design and instructional tools, in the area of learning, can support teachers in guiding students toward the use of evidenced-based self-regulatory practices. The project seeks to contribute how a basic knowledge of the science of stress and simple, self-regulatory practices such as mindfulness can aid both teachers and learners.
The project intends to model the evidenced-based self-regulatory practices contributed by neuroscience in a set of lessons and a massive open online course (MOOC) for students; produce a classroom ICT tool to support teachers in the delivery of the lessons; organize workshops and symposiums for teachers in Spain, Finland, Denmark, Greece and Portugal to support educators in advancing their knowledge of the science of stress and self-regulatory practices.
Further information on Spotlighters and its progress will be available on the FB page. More information on Metropolia UAS ask Merja.Bauters [at] metropolia.fi