Welcome to Futures Arena!
A two-day hybrid event brings together transdisciplinary expertise to create insights of the futures. Come and discover new perspectives on collaboration and learning for sustainable well-being. With a line-up of international speakers and workshops, this is an event you don't want to miss.​
Venue & live stream
The main venue of the event is Myllypuro Hall (Myllypuro-sali), MPD1002, address: Myllypurontie 1.
The venue is located in D building, which is the closest building to the Myllypuro metro station. The entrance to Myllypuro Hall is in the lobby close to the cafe.
Live stream Zoom link: https://metropolia.zoom.us/j/63262899967 / passcode: 636635
Program
(Changes to program are possible, updated 2023-05-02)

Day One: Learning landscapes – navigating uncharted territories in participatory RDI partnerships​
On day one we will dive into navigating complexity in learning, research, development and innovation (RDI) with future- perspective.
The topics will be approached with experts from different fields and through workshop discussions with participants. Let's explore together why systemic thinking pushes us to work in close collaboration, what participatory RDI partnership means for collective learning and how it supports sustainable well-being.
Time in Finland: Eastern European Summer Time (EEST), UTC +3.
08:30–09:00
Registration, morning coffee
09:00–09:30
Welcome: Futures for all – learning and co-creating social innovations
Toini Harra (Project Manager HIPPA-Remote, ECOLAH),
Panu Karhinen (Project Manager SIAHDPC) & Nea Vänskä (Project Manager, Hytke).
09:30–10:15
Co-research: Moving forward in power-sharing and equity in knowledge production
Meri Kulmala (Docent, Senior Researcher, University of Helsinki; Director, Helsinki Inequality Initiative)
10:15–10:30
Discussion
10:30–10:45
Well-being break
10:45–11:30
Lessons learned: Collaboration-based RDI in practice
Outi Hietala (D.soc.sc.), Inka Koskivirta (M.Sc, co-researcher)
11:30–12:00
Futures dialogue: Collaboration for sustainable wellbeing
Raisa Foster (Docent), Päivi Keränen (Project Manager), Tuomas Leisti (Senior Lecturer)
Facilitators: Nea Vänskä (Project Manager)
12:00–12:45
Lunch (self paid)
12:45–13:30

Learning, comfortable uncertain, joyful complex
Joost van Wijchen (Senior lecturer, educational designer, Western Norway University of Applied Science)

13:30–13:45
Well-being break
13:45–15:15

Japanese Garden workshop: Co-creating landscapes for future learning and collaboration
Anna Kaipainen (Project Coordinator), Toini Harra (Principal Lecturer),
Sari Helenius (Senior Lecturer), Nea Vänskä (Senior Lecturer), Joost van Wijchen (Senior Lecturer)

15:15–15:45
Futures dialogue: Learning and developing together in digital spaces –
What are the opportunities and challenges?
Sirpa Laitinen-Väänänen (Principal Researcher), Roope Ritvos (Innovation Expert),
Sunil Suwal (Senior Lecturer), Panu Karhinen (Senior Lecturer)
Facilitators: Nea Vänskä (Project Manager), Toini Harra (Project Manager)
15:45–16:00
Summary of the day
Salla Sipari (Principal Lecturer)

Day Two: Digital solutions – focus on impacts
We want to enhance futures' learning, rehabilitation, housing and happiness through digitalization.
That's why day two of Futures Arena will be all about exploring, uncovering and recognizing the impacts of digital solutions together. Join us to find new perspectives for development and research on a day filled with keynotes and workshops.
Time in Finland: Eastern European Summer Time (EEST), UTC +3.
08:30–09:00

Registration, coffee
09:00–09:15
Opening words, welcome
09:15–10:00
Digitalization and human connection
Markku Turunen (Professor, Tampere University)
10:00–10:30
Futures dialogue: Benefits of digitalization and robotics
Elena Comincioli (Doctoral Student),
Suvi Hiltunen (Co-ordinator at The Finnish Union for Senior Services VALLI ry),
Michael Prilla (Professor at the University of Duisburg-Essen, Germany)
Facilitator: Toini Harra (Principal Lecturer)
10:30–10:45
Well-being break
10:45–12:00
Workshop: Robotics
Michael Prilla (Professor at the University of Duisburg-Essen, Germany) and
Ingolf Rascher (social scientist, health economist, Management for Health-INT)
Content of the workshop.
12:00–13:00
Lunch (self paid)
13:00–13:45
Simulation in learning and product testing
Ari-Pekka Åker (Senior Lecturer)
13:45–14:15
Futures dialogue: Possibilities of virtuality and simulation
Eunice Siame-Moono (Student Assistant), Santeri Saarinen (XR Specialist)
Facilitator: Panu Karhinen (Senior Lecturer)
14:15–14:30
Well-being break
14:30–15:45
Workshop: Helsinki XR Center (space: MPB4021, B building, 4th floor)
Santeri Saarinen (XR Specialist), Mikko Höök (Technical Specialist)
15:45–16:00
Summary of the day: Closing the Futures Arena
Toini Harra, Panu Karhinen, Nea Vänskä
Speakers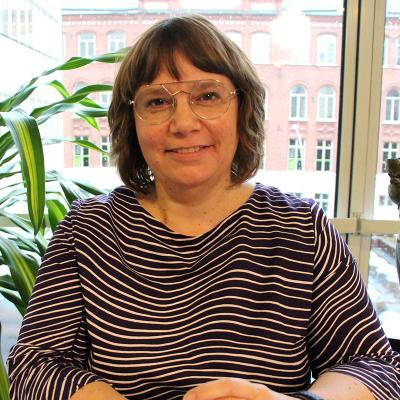 Meri Kulmala
Meri Kulmala, PhD in Sociology, docent in Russian and Eurasian Studies (University of Helsinki) and in Social and Public Policy (University of Eastern Finland) works as the director of the Helsinki Inequality Initiative (INEQ) at the University of Helsinki (UH), which is a research network in multidisciplinary inequality studies. She has led several research projects on child welfare and carried out peer-research with young care leavers transitioning into their independent living from different forms of foster care. Currently she is a principal researcher in two research projects: one focusing on young people, mental wellbeing and peer support in the context of social media, another on linguistic vulnerability in social work. Both projects involve elements of co-research. She is a founding member of the Finnish Co-research Network and an editor of the recently published, first Finnish speaking text book on co-research 'Kanssatutkimus: Ihanteet ja käytännöt' [Co-research: Ideals and Practices] by Tampere University Press (2023).
---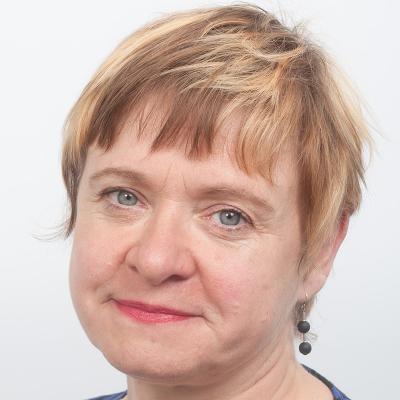 Outi Hietala
Outi Hietala has long worked in the field of rehabilitation and co-development of services. Her scientific background comes from sociology and social anthropology. In recent years, she has been particularly interested in the possibilities of combining formal and experiential expertice. And that's why she launched a co-research project for the Finnish Clubhouse Coalition. In the OSSI-project there were altogether seven co-researchers, who all worked in different positions during its different phases.
---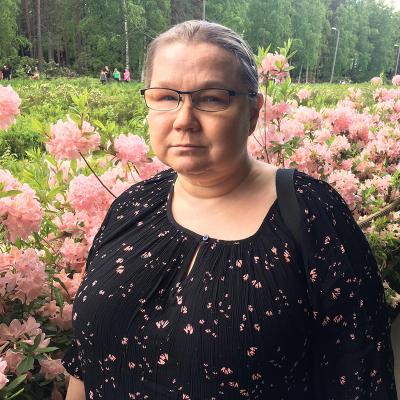 Inka Koskivirta
Inka Koskivirta has been a member of the Helsinki Clubhouse for approx. 12 years. She originally became a member because of the study coaching, which was offered there. At that time, she had already studied for a long time and was in the final phase, where the study routine has to be built by oneself. This can often be challenging, especially if a student has problems with mental health. And this is why she became interested in the OSSI-project and wanted to explore study coaching´s and Clubhouses´ meaning to studying members.
---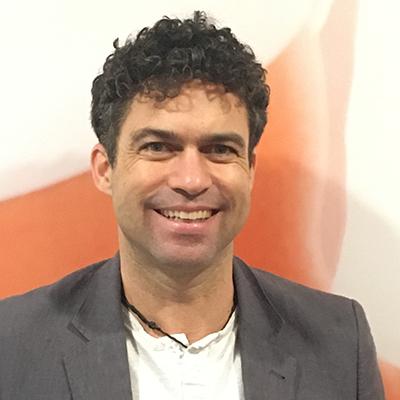 Joost van Wijchen
I work at Western Norway University of applied Sciences as Physiotherapy program leader. I am Senior lecturer, educational designer, physiotherapist and health professional. Trained as (sports & manual) physiotherapist, nowadays a professional with a scope upon learning, reasoning, humanities, education, internationalization and global Health. Health and education are two domains grounded in interaction, democracy, and partnership among all participants. Special interest in "Complexity, inclusivity, mindlines, constructionism and complementarity in learning.
Next to these roles, I am a rebel, activist, advocate, pioneer, father, partner, sport-coach, swimmer, cyclist and sailor. Love to explore and dive into the unknown, discover chaos, challenge the norm, fight for freedom, being drown in philosophy, watching movies, with a total passion for learning in all its aspects.
---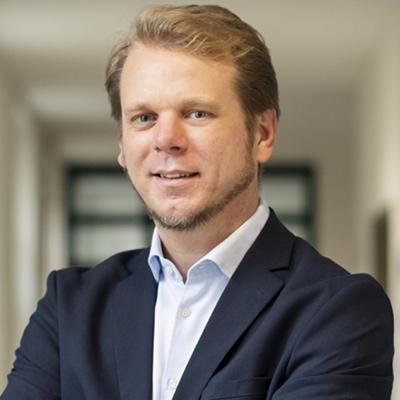 Michael Prilla
Michael Prilla is a full professor at the University of Duisburg-Essen, Germany, where he heads the Interactive Systems work group. His work focuses on designing and evaluating individual and social human interactions with digital systems in application areas such as healthcare, education, industry, craftwork, and retail. Current areas of his work include human interaction with Augmented Reality and interaction of humans with robots and AI agents. For the latter, the work group investigates trust in robots, fairness of robots, and ways of communicating with robots. Prof. Prilla is vice-chair of the German SIG for human-computer interaction, and he has co-authored more than 150 publications in this area.
---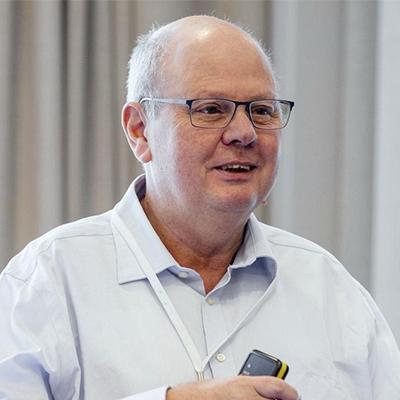 Ingolf Rascher
Ingolf Rascher is a social scientist and health economist. At Management for Health-INT (www.management4health.eu), his work focuses on research into digital transformation in the health and social economy. His work focuses on the design of human-technology interactions and human-robot interactions. As Speaker of the Institute Research and Practice Center Robotics and AI (www.robotik-pflege.de), he conducts research on success factors of application-oriented social robotics in hospitals and care facilities.
---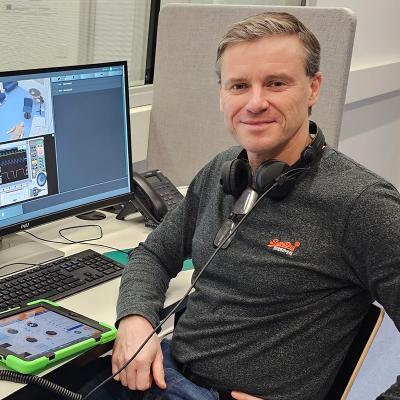 Ari-Pekka Åker
Ari-Pekka is Head of the Simulation Learning Environment at Metropolia UAS. He has made a significant contribution to the development of simulation learning environment, curriculum development of simulation and simulated learning in emergency care and in general at Metropolia. He is also an expert in the development and use of high fidelity simulators and their environments in learning and teaching. Ari-Pekka has developed in international cooperation the NESTLED- train the trainers' course for SL and held those courses 36 times so far for teachers and Master´s degree students. He is qualified as a Firefighter-EMT and Emergency Nurse and has work experience in emergency care for over 20 years on the Helsinki Rescue Department.
---
Sign up
Sign up for free with e-lomake
Contact
Toini Harra
HIPPA-Remote project
toini.harra [at] metropolia.fi (toini[dot]harra[at]metropolia[dot]fi)
Panu Karhinen
SIAHDPC project
panu.karhinen [at] metropolia.fi (panu[dot]karhinen[at]metropolia[dot]fi)
Nea Vänskä
Hytke Project
nea.vanska [at] metropolia.fi (nea[dot]vanska[at]metropolia[dot]fi)