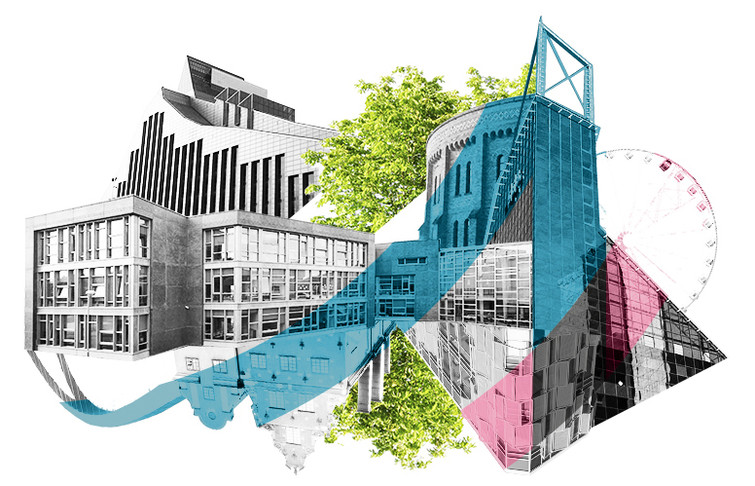 XR Technology in Urban Planning
Augmented Urbans focuses on making the often complex urban planning processes and scenarios easier to understand by visualizing them with novel extended reality (XR) technologies. The project also aims to improve stakeholder participation and linkage between long-term visions and short-term actions for enhancing resilience in cities.
Local Actions in the Baltic Region
The project will result in five integrated urban plans produced in Helsinki, Tallinn, Gävle, Cesis and Viimsi in collaboration with local stakeholders. New, augmented, virtual and mixed reality technologies (AR, VR & MR) are explored and utilized as tools to support urban planning processes in guiding discussions and providing immersive scenarios.
Project Partners
The project is a joint cooperation venture of
Metropolia University of Applied Sciences, Finland
City of Helsinki, Finland
City of Tallinn, Estonia
Gavlegårdarna, Sweden
Municipality of Cesis, Latvia
Municipality of Viimsi, Estonia
Stockholm Resilience Centre, Sweden
Riga Planning Region, Latvia
University of Gävle, Sweden
University of Tallinn, Estonia
Budget
Total budget of the project is 2,02 MEUR with 1,59 MEUR from the European Regional Development Fund
News and events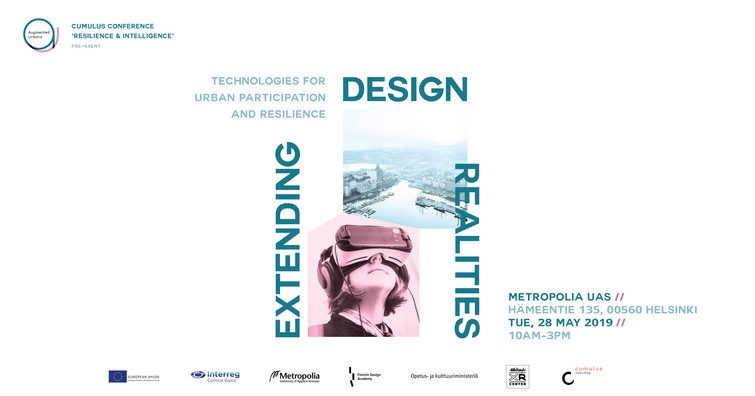 Augmented Urbans in cooperation with Helsinki XR Center and Finnish Design Academy is organizing an event Extending Design Realities on 28 May 2019 10am–3pm. Join us in discussions and networking, hear leading experts from XR and urban planning fields share their insightful and inspiring perspectives in keynotes, and experience fascinating XR solutions yourself in the newly established Helsinki XR Center. Read more about the event
More information:
Visit Augmented Urbans website
Lue Augmented Urbansista suomeksi
Päivi Keränen, Project Manager
paivi.keranen [at] metropolia.fi
Jalmari Sarla, Communication Manager
jalmari.sarla [at] metropolia.fi