Located in Helsinki Arabia next to Metropolia University of Applied Sciences culture campus, Helsinki XR Center (HXRC) is an incubator for talent, a cultural hub for co-creation and learning for all XR artists, entrepreneurs, engineers, scientists, students and enthusiasts. HXRC is the largest innovation, development and startup center in the Nordics dedicated to Extended Reality (XR) technologies.
HXRC serves as a hub for research, startups, and business collaboration. Creative teams, startups, companies, educational institutes, investors and various other actors come together at the Helsinki XR Center. HXRC's goal is to provide networking opportunities for students and other stakeholders, including XR industry experts, partners, companies, and visitors.
Helsinki XR Center's operations are managed by Metropolia University of Applied Sciences. The official partners of the center are the City of Helsinki and the Uusimaa Regional Council. Helsinki XR Center is part of the XR4Europe and FAIR - Finnish AI Region networks.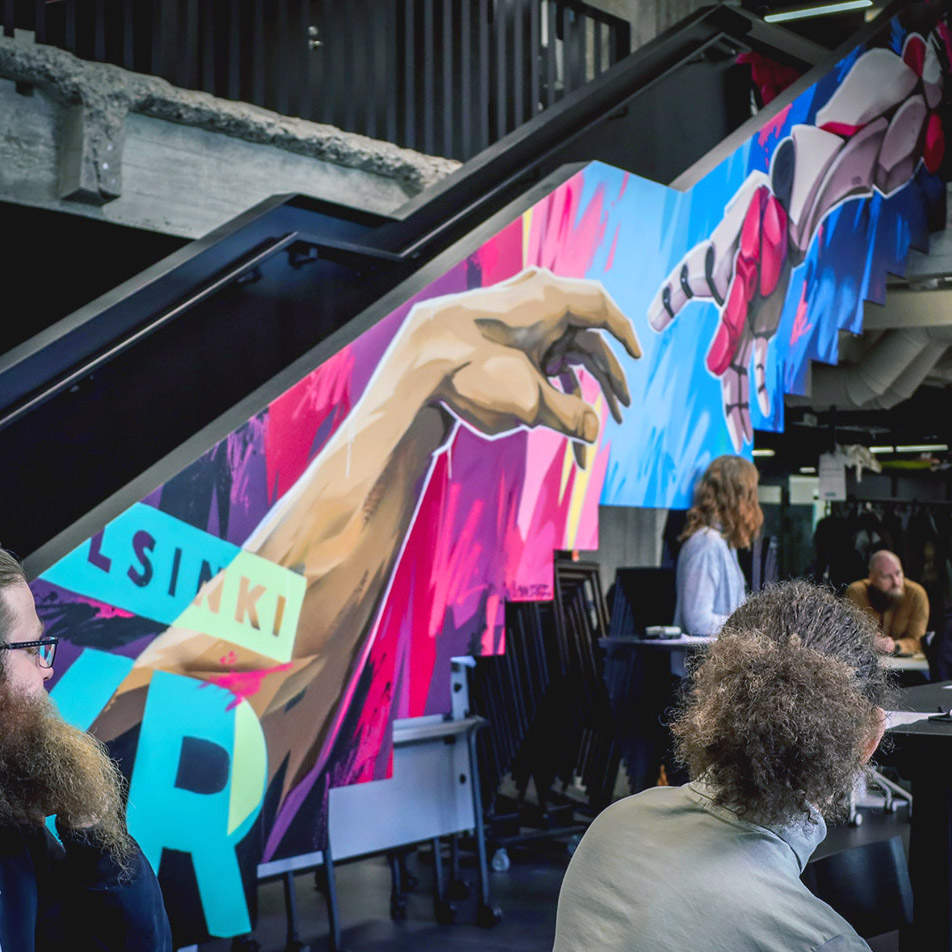 Facilities and actors
Helsinki XR Center is located in Arabianranta, Helsinki, on the third floor of the Arabia135 building, part of the Metropolia University of Applied Sciences' campus for creative industries. The final facilities of the center, covering approximately 1000 square meters, were built during year 2021. The premises include an event space, dedicated workspaces for staff and incubation teams, and a unique XR device testing environment called HXRC Showroom, which showcases the fruits of Finnish XR expertise.
What is XR?
XR means Extended Reality, which is an umbrella term for technologies that create, augment and merge digital elements with physical space. They are also known as immersive technologies.
XR consists of VR (Virtual Reality), AR (Augmented Reality) and MR (Mixed Reality).