Welcome to get acquainted with the game challenges developed by the Finnish CONNEXT for inclusion project!
The background thinking of the international CONNEXT project to games as well as its discoveries and practical examples have been thoroughly documented in the handbook Games – seriously!? Serious games as a tool for empowerment (Theseus). Some games mentioned in the handbook are presented more in detail in this online publication.
The aim of CONNEXT Finland is to promote game-based empowerment and learning among professionals, who work with youngsters, such as teachers, school counsellors and youth workers. You are most welcome to start using the game contents as they are. You can also modify them to suit your purposes better.
CONNEXT games in practice
In CONNEXT, game challenges have been usually used on existing digital platforms, such as SUG-platform, Seppo.io and Action Track (in Finnish). They make use of a GPS locator allowing game challenges to be placed on a map. Participants need a mobile device (phone or tablet). However, many of the challenges can be modified to offline situations as well.
In this online publication each game is described shortly.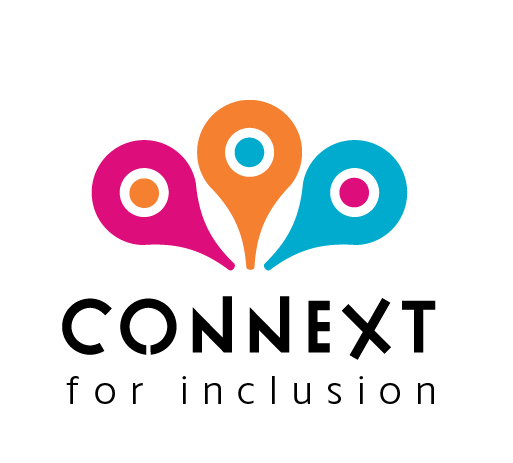 Get acquainted with individual game challenges on the following platforms:
| Platform | Using this platform allows you to |
| --- | --- |
| ThingLink document | Get acquainted with game challenges in a visual environment, but doesn't enable interactive playing, free of charge |
| Word document | Get acquainted with the instructions of game challenges and copy them for your own purposes online or offline, free of charge |
| Seppo.io game library | Play games as they are or modify them, requires a licence |
Available game challenges
These games challenges have been developed together with a large group of professionals. Warm thank you for collaboration!
In Finland the following CONNEXT partners have made a significant contribution: Sports Federation of Southern Finland ESLU, Helsinki YMCA, Omnia Joint Authority of Education in Espoo Region and Stadin ammattiopisto – Stadin Brygga, as well as Mieli ry, Mental Health Finland and Loisto Setlementti organisations Boys' House and Girls' House.
GAMES – SERIOUSLY!? CONNEXT GAME CHALLENGES
© Metropolia University of Applied Sciences & authors 2021
Publisher: Metropolia University of Applied Sciences
Editing: Tiina Lehto-Lundén & Mai Salmenkangas, CONNEXT for inclusion
Implementation:
Riikka Wallin (website, accessibility)
Tiina Veijola (ThinkLink, Word documents)
Mai Salmenkangas & Tiina Lehtonen-Lundén (games on Seppo.io)
Header picture: Riikka Käkelä-Rantalainen
Publications of Metropolia UAS
OIVA-series 48
Helsinki 2021

ISBN 978-952-328-325-1
ISSN 2490-2055
This online publication is licensed under a Creative Commons Attribution-NonCommercial-ShareAlike 4.0 International license.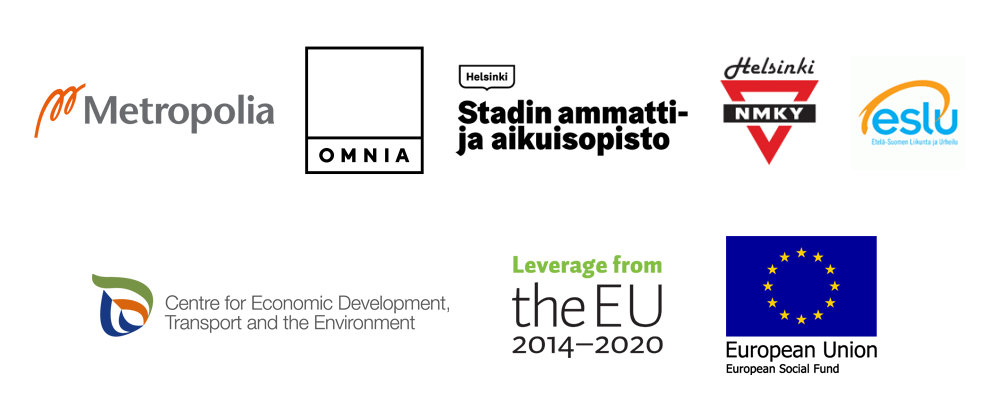 The material Games – seriously!? CONNEXT game challenges has been developed as part of Finnish sub project of CONNEXT for inclusion (European Social Fund 2018–2021). The project is aimed at youngsters from migrant communities, their parents and professionals working with youngsters. The project develops tools for game-based learning and empowerment as well as for career counselling and sports inspired pedagogy. The eventual aim is to support youngsters to find a suitable path to studies and to commit to their educational choice.