SIMHE and Talent Boost in Metropolia and in Finland
Metropolia University of Applied Sciences provides SIMHE services (Supporting Immigrants in Higher Education in Finland) for highly educated immigrants to recognise their competences and to guide them to suitable study and career paths. We also develop guidance and support for Metropolia international degree students to find employment in Finland.
Metropolia has developed SIMHE functions since 2016. We are also actively involved in the national and regional Talent Boost network. Read more on Talent Boost activities.
SIMHE services are also provided by Arcada, Karelia, Oulu and Savonia universities of applied sciences and the universities of Helsinki, Jyväskylä and Turku as well as the Tampere University Community. Learn more about about SIMHE services in higher education institutions.
Metropolia SIMHE services
Metropolia SIMHE services provide guidance and counselling, recognition of competence and opportunities to develop competence for immigrants with a higher education background - either eligible to apply for higher education or with some studies or a full degree completed in higher education.
Discover our services for international professionals and future talents
Statistics on SIMHE guidance
We collect statistics on our customers to develop and target our services better.
The statistics are updated quarterly: Q1=January–March, Q2=April–June, Q3=July–September, Q4=October–December.
Personal guidance consists of a 1-hour-appointment, preparation based on the information provided by the client in advance, and an email summary sent afterwards, including the key points discussed at the appointment and useful links for the client.

Recognition of Competence includes at least one individual discussion with a Metropolia expert, based on which a document describing the customer's competence is drafted. Typically the service also includes group guidance sessions.

¹ = Also within the projects SIMHE path and SIMHE Continuation
² = Within the SIMHE path project
³ = for some of the Spouse Program´s Career Track participants
Use of services

| | Q1/ 2021 | 2020 | 2019 | 2018 | 2017 | Q2–Q4/ 2016 |
| --- | --- | --- | --- | --- | --- | --- |
| Personal guidance | 52 | 325 | 338 | 330 | 250 | 100 |
| Guidance Generalia | 29 | 194 | 212 | 256 | 208 | 115 |
| Other group guidance | 118¹ | 602¹ | 73 | 258 | - | - |
| Recognition of Competence | 13³ | 10² | 32² | 19 | 96 | 70 |
| TOTAL | 212 | 1131 | 655 | 863 | 554 | 285 |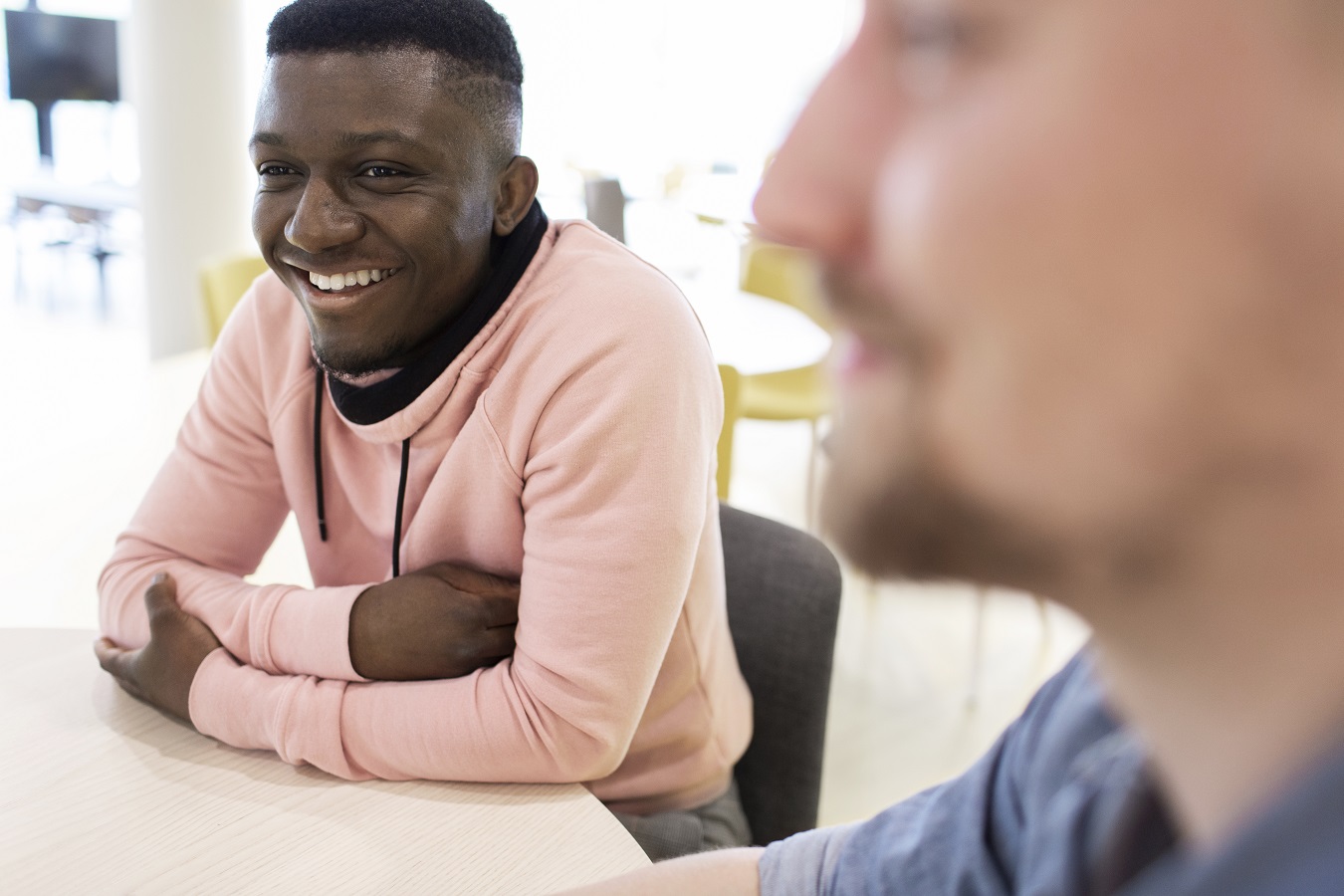 Towards a Finland of talents together – insights on the SIMHE operations (2021)
A publication sharing the insights, best practices and experiences of the strategy period 2017-2020 of SIMHE in Finland. The articles are written by SIMHE customers, representatives of higher education institutions and stakeholders from around Finland.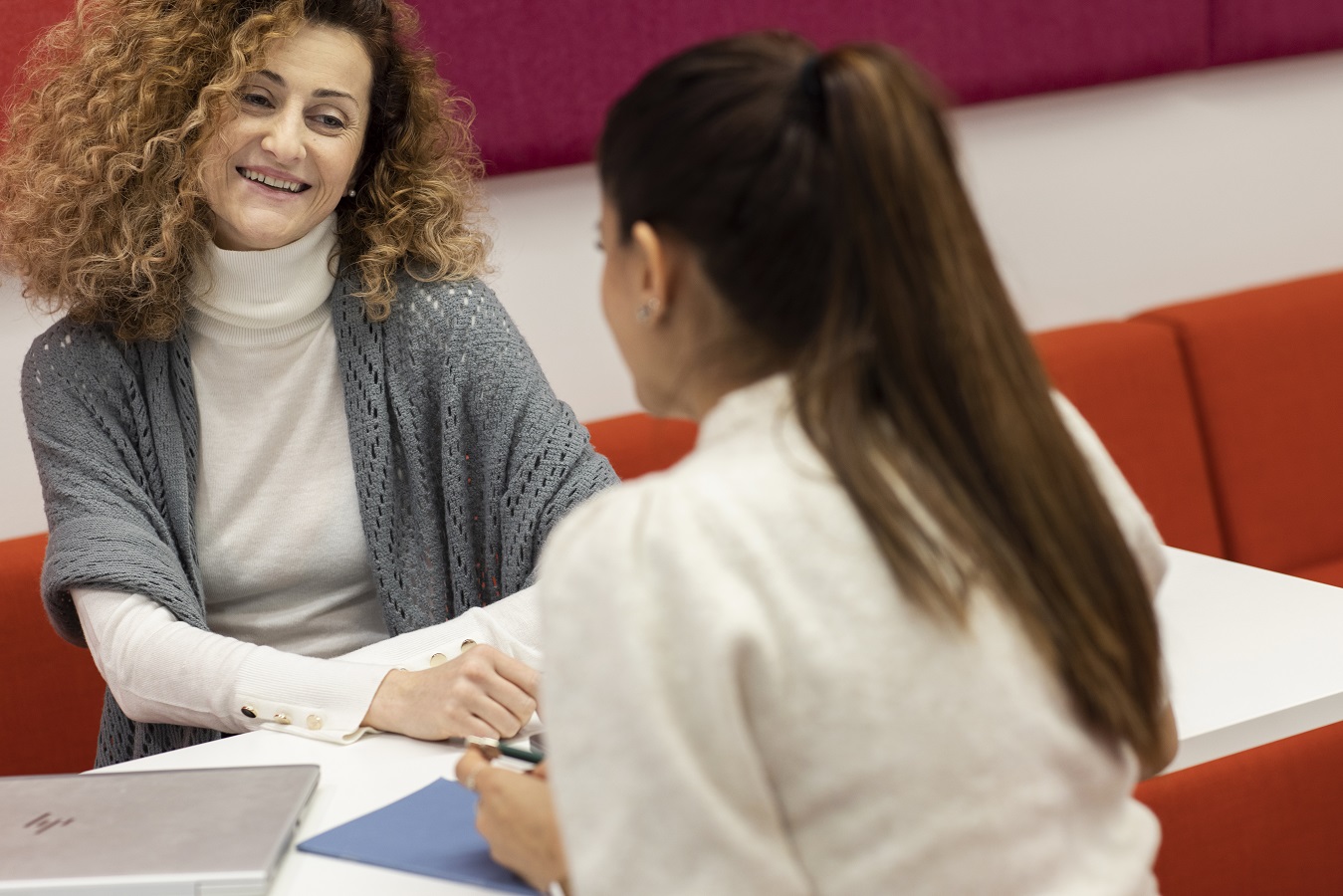 In this blog we share our experiences, tips and advice and insights to our customers and stakeholders. We publish blog texts regularly.
Projects
SIMHE-Metropolia takes part in projects that are related to education, recognition of competences and guidance for immigrants and international degree students.
Developing Competence Center Functions for the Helsinki Region
Metropolia runs the project in collaboration with the local government pilots on employment of Helsinki, Espoo and Vantaa-Kerava. The project aims to develop and pilot a service concept for improving employment among foreign-language speaking jobseekers who have a higher education degree. The concept includes guidance services, workshops and education tracks in automation business, business administration, construction and real estate, ICT and nursing. In the nursing track the goal is to obtain the right to practise the profession in Finland.
The project runs from 2020 to 2022 and it is funded by the Ministry of Education and Culture.
Metropolia is a partner in the project coordinated by Karelia University of Applied Sciences, extending and further developing the digital mobile platform that helps to recognise immigrants' competences and supports their guidance. The application was developed in the SIMHEapp project (2017-2019) and the updated version will also include support for employment paths and non-degree related educational paths.
The project takes place in 2019-2021 and is funded by Ministry of Education and Culture.
International talents accelerating growth project
The project improves employment among international degree students and develops the attraction and integration of international talents in the Helsinki region. The project is coordinated by the City of Helsinki and the project partners are the cities of Espoo and Vantaa, Aalto University, University of Helsinki, Hanken School of Economics, Haaga-Helia, Laurea and Metropolia universities of applied sciences and Helsinki Region Chamber of Commerce and Helsinki Business Hub.
The project is Talent Boost AIKO funded and it takes place in 2019-2021.
SIMHE-Metropolia develops an integrated career guidance and Finnish language-learning model for international degree students. The model will be disseminated to other Finnish higher education institutions as well. The aim of the project is to improve the international students' employability in Finland. The project also evaluates the SIMHE activities and experiences in Finland.
The project runs from 2019 to 2021 and is funded by the Ministry of Education and Culture.
SOTE-silta project  (page in Finnish)
Metropolia University of Applied Sciences coordinates a co-project of four university of applied sciences developing a meaningful and cost-efficient process for recognising competences, granting professional practice rights and supporting employment in certain professions in the field of health care.
The project is implemented in 2018-2021 and it is funded by European Social Fund (ESF).  
Finished projects
Deploying Competence in Finland project (2018-2020, EDUFI): The project aimed at creating an ecosystem in Helsinki Capital Region that enables recognition of competences and guidance of highly educated immigrants to enter to the most competence-related educational or career path that also supports integration to the Finnish society.
SIMHE path (2018-2020, ESF): The project aimed to make the highly educated immigrants' competences more visible and to develop a regionally customised (Northern Finland, Eastern Finland and Helsinki Capital Region) educational project to support employment. This model can also be applied and adopted by other institutions of higher education.
Getting ready - A higher education preparatory program for Immigrants (2017-2019, Ministry of Education and Culture): In this co-project of nine universities of applied sciences in Finland an advanced training programme was developed to improve immigrants' access to higher education. Also national recommendations were provided.
Contact
Primary e-mail: simhe-info [at] metropolia.fi
Heidi Stenberg
Project Director
heidi.stenberg [at] metropolia.fi
Tel. + 358 (0)40 535 3388
Anne Karjalainen
Project Manager (Developing Competence Center Functions in the Helsinki Region)
anne.karjalainen [at] metropolia.fi
Tel. +358 (0)50 441 7713
Outi Lemettinen
Project Manager (SIMHE Continuation, SIMHEapp II)
outi.lemettinen [at] metropolia.fi
Tel. +358 (0)40 50 370 8120
Elsa Mäki-Reinikka
Business Coordinator
elsa.maki-reinikka [at] metropolia.fi
Tel. +358 40 620 7052
Marika Antikainen
Project Manager (International Talents Accelerating Growth)
Project Coordinator
marika.antikainen [at] metropolia.fi
Tel. +358(0)40 681 1244
Eevamaija Iso-Heiniemi
Finnish as a Second Language Specialist
eevamaija.iso-heiniemi [at] metropolia.fi
Tel. +358(0)50 534 6456
Guidance and counselling services
Emilia Deseille
Career Coach
Contact for guidance and counselling customers: simhe-info [at] metropolia.fi
emilia.deseille [at] metropolia.fi
Tel. +358 (0)40 671 3888
Nella Hiltunen
Career Coach
Contact for guidance and counselling customers: simhe-info [at] metropolia.fi
nella.hiltunen [at] metropolia.fi
Tel. +358 (0)50 566 3108
Riia Hoppania
Career Coach
Contact for guidance and counselling customers: simhe-info [at] metropolia.fi
riia.hoppania [at] metropolia.fi
Tel. +358 (0)50 505 6997
Anu Luoma
Career Coach
Contact for guidance and counselling customers: simhe-info [at] metropolia.fi
anu.v.luoma [at] metropolia.fi
Tel. +358 (0)40 714 5117
Anu-Helena Pitkänen
Career Coach
Contact for guidance and counselling customers: simhe-info [at] metropolia.fi
anu-helena.pitkanen [at] metropolia.fi
Tel. +358 (0)50 525 1885
Niina Tapanainen
Career Coach
Contact for guidance and counselling customers: simhe-info [at] metropolia.fi
niina.tapanainen [at] metropolia.fi
Tel. +358 (0)40 621 6636
Visiting address
Metropolia University of Applied Sciences
Myllypuro campus
Myllypurontie 1, 00920 Helsinki