Bachelor of Social Services
As a Bachelor of Social Services you are qualified to work with various client groups. Provision of services and client work is seen through a social pedagogical framework. The work may consist of supporting clients in their home or community settings, co-ordination of services, or supportive guidance and assistance.
Work may take place with families and people of all ages in areas such as: child protection, early childhood education, community work, substance abuse prevention or promotion of mental health. The curriculum, based on a social pedagogical framework focuses on empowering citizens, preventing marginalization and promoting inclusion and social pluralism.
Working as a Bachelor of Social Services requires multi-disciplinary education, collaborative skills and an ability to examine and develop oneself and one's field. As you move through the degree programme, you will take part in thematic learning processes such as: expanding knowledge of Social Pedagogy, collaboration with working life partners and investigative development within social services. The learning methods may include: individual learning, group work and project learning. As a student you can participate in international activities in various ways at different stages of your studies.
Implementation
Instruction is offered in English with opportunities to gain real-world Finnish as part of internships and theory courses. Therefore, as part of the studies, graduates are expected to attain a level B1 in the Finnish language in order to facilitate their employment in the Helsinki region. Finnish language will be built into the courses as the student progresses through the curriculum. Those who already master Finnish at a native level, will have the opportunity to develop their language mentoring skills.
Work placements consist of four periods during studies. Placements are offered in various working environments.
Learning Environment
Faculty members of the degree programme are pedagogically qualified teachers who have experience teaching in English. The English tuition degree programme at Metropolia is one of the most experienced in Finland. The degree programme annually invites guest lecturers to enrich the programme. Teaching methods include for example, lectures, discussions, group work, learning assignments, projects, workshops, e-learning and independent studies.
You will be part of a multicultural student group. Although the majority of students are Finnish, there are some 15 other nationalities represented in the entire degree programme student group.
International Activities
As a student of the degree programme you will have many opportunities to join in international activities.
The degree programme is in partnership with a number of universities and institutions of higher education in many European countries, Africa, Asia and the USA. Activities include student and staff exchanges, international projects and intensive week programmes.
A majority of the degree programme students participate in some exchange programme and complete either the second or third placement in another country.
Students' Stories and Experiences
Nancy Nieminen: Third year Bachelor of Social Services student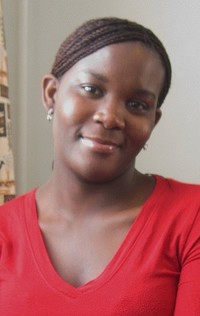 My name is Nancy Nieminen and I am a third year Bachelor of Social Services student. I have had good guidance, tutoring and support from a multi-professional team of lecturers who have empowered, encouraged and supported me throughout my studies.
I have gained support and strong bonds of friendship through cooperation and sharing with my classmates. During my studies and work placement experiences oriented in social pedagogy, I have developed various competences as a Bachelor of Social Services so I can fully participate in the social field in areas such as, community work, family, youth and childhood support work, for example.
Additionally, the opportunities from my study exchange experiences in Germany and Uganda exposed me to learning and sharing knowledge with an international and multicultural perspective.
Nancy Nieminen
International Study Exchange to Hildesheim Germany
I decided to apply to Germany for an international student exchange period because of a culture exchange program which we had in Spring 2012. We made a 1 week visit to Hildesheim and I fell instantly in love with the city and its synergy of old and new.
I had been a few times before in Germany but never done a student exchange there which is why I decided that I want some international knowledge from a country I like so much. HAWK is an abbreviation for "Hochschule für Angewandte Wissenschaft und Kunst", which roughly translated means University of Applied Sciences and Arts. The University has approximately 5500 students and 200 teachers. The campuses are divided between the cities of Hildesheim, Holzminden and Göttingen in the federal state of Lower Saxony.
There is a special study model of 30 ECTS credits in which the tuition language is English and it is designed mainly for exchange students. The courses were less based on theory and more on practical exercises when I compare them to the courses we usually have in Metropolia. We had a lot of discussions on the course and were quite free to choose what kind of exam we wanted to do.
I enjoyed my exchange period in Germany a lot. Of course there were some problems with flat mates and some disagreements with student colleagues but I think those were not so big issues after all. I think that during my student exchange I learned to appreciate some small things in my culture which I hadn't cared that much about before.
On a personal level I think that I learned many new skills about housekeeping and so on and that living 6 months with strange people was a very good experience. Because of my student exchange, I am now better prepared for future challenges to come here in Finland.
Teemu Pulkkinen
Onyeka Anyiam: Studying in the Degree Programme in Social Services
Having grown up in a kinship group where there was and still is a strong devotion to the importance of care and community relationships and being very proud of this indoctrination, I then desired to spread it out to the vast majority of humanity. It dawned on me that the social services profession is the closest to this cultural norm.
I started the Degree Programme in Social Services in September of 2012. The course has developed my horizon on a wide range of social issues and has taught me so far some skills needed to implement a variety of social work interventions. The valuable and priceless experience gained so far in the learning interaction with people of multicultural backgrounds is indeed the fascinating thing about my studies.
Furthermore, snappy teachers with amazing attitudes and inspiring courses are also an interesting thing about my studies. For me, the social service profession is a calling and not just the zeal to satisfy career curiosity. It is a profession that encompasses everything you think, feel and believe. My main drive for this career is the hope of impacting others with a positive outlook about life in general and in having a positive influence on people's lives.
Onyeka Anyiam ("Annie")