Why Study Creativity and Arts in Social and Health Fields with Us?
Creativity and different ways to express it, as well as cultural activities and arts related experiences, belong to all people as part of a good and meaningful life. The aim of Master's degree in Creativity and Arts in Social and Health Fields (shorter CRASH) is to strengthen the professional competences needed when promoting health, well-being, inclusion and a sense of community in society through creativity and arts.
Upon graduation, students are able to reflect in a new way on the importance of creativity in human life and to reconstruct working practices from this perspective. The studies are designed to combine expertise from different fields locally and internationally, as well as to strengthen multidisciplinary and international collaboration skills of professionals.
Creativity and Arts in Social and Health Fields is a multidisciplinary degree programme aimed at professionals in the fields of culture, arts, social and health fields.
What Will You Study?
The content of the degree program in CRASH is based on development processes (multidisciplinary project, research methodology studies and thesis), advanced-level professional studies in the theme of creativity, culture, art and well-being, as well as elective studies.
More specifically, the curriculum consists of the following elements: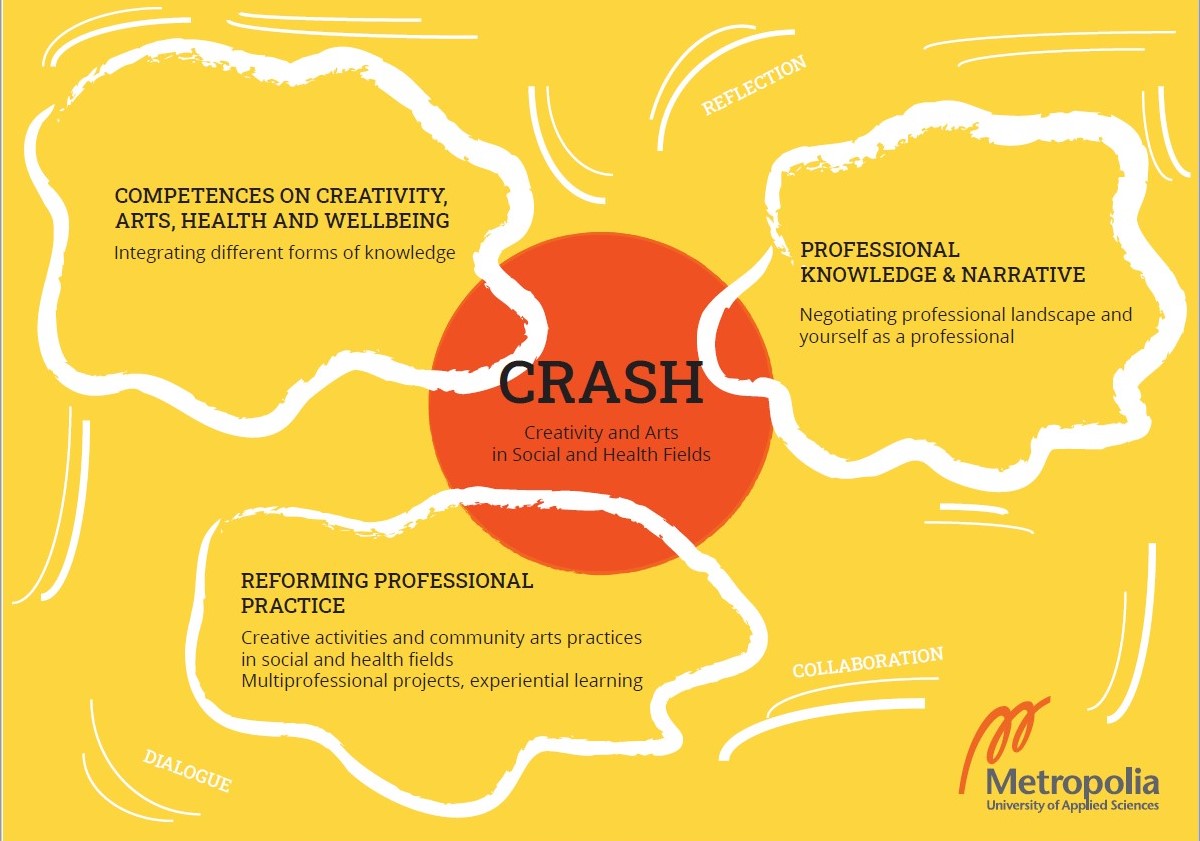 Creativity, Culture, Arts and Well-being – Advanced-level Studies

Creativity, Health and Well-being (10 ECTS)
Multidisciplinary Dialogue and Evaluation (5 ECTS)
Working Methods for Creative Practice 1 (5 ECTS)
Working Methods for Creative Practice 2 (5 ECTS)
Creativity in Projects (5 ECTS)

Developing the Use of Creativity and Arts in Promoting Well-being

Co-creation Project (5 ECTS)
Research Methods and Skills (5 ECTS)
Master's Thesis (30 ECTS)

Elective Studies (20 ECTS)
The education is carried out as blended learning. You will study together with a diverse group of professionals from fields related to culture, arts, social services and health care. A special feature of the degree programme in CRASH is the multidisciplinary collaboration initiated already in the application phase and carried through the studies. Expert lectures, workshops, projects and group work with peers, as well as supervision support your learning. There are approximately four contact-teaching days a month, some of which are carried out with a remote connection.
In the application phase, the applicants present their preliminary development / thesis idea, which at the beginning of the studies is further developed. The aim is to build multidisciplinary partnerships combining the fields of culture, health care and social services.
Lectures, seminars, workshops and study materials are mainly in English. However, Finnish can be used as a support language and some written assignments can be prepared in Finnish as well.
Future Career Prospects
The graduates are professionals in using creativity and arts in social and health fields. They are able to utilize the opportunities of creativity to support people's lives and well-being, promote the realization of cultural rights, evaluate the effectiveness of activities as well as reconstruct professional practices, structures and thinking.
The Master's degree in Creativity and Arts in Social and Health Fields CRASH provides strong competences to act as a developer, innovator, expert and leader in using creativity and arts in various operating environments in social and health fields. It also gives you competences to work in expert positions in the social and health sector as well as in the field of arts and culture, both nationally and internationally. In working life, you can act as a bold innovator of multidisciplinary practices in solutions related to health, well-being, creativity and inclusion.
See also: Laura Huhtinen-Hildén & co: What does it mean to use culture and arts in social and health fields? (article in Finnish, YP-lehti blog)
Student Stories
Hanna Salmi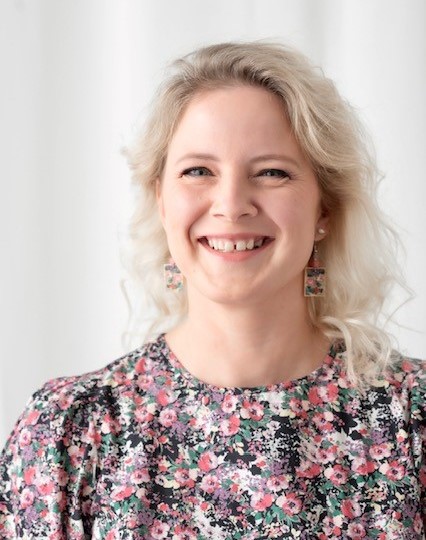 "I have a Bachelor's degree in Occupational Therapy (toimintaterapeutti AMK) and I have studied expressive art therapy for a year. Over the years I've worked with diverse clients from various social and age groups. For the past years I have engaged in multi-professional teams in the field of adolescent psychiatry and worked as an entrepreneur for projects with young adults at the Finnish Social Insurance Institution (Kela).
Sincere and authentic encounters with other people, communality, art, bodily expression, music and the nature are my main sources of inspiration. Creativity plays a significant role in my work, and I have been looking for ways to connect with professionals in the field of arts for some time now. Joining the CRASH degree programme was an answer to my wishes!
The studies have been very inspiring so far, and I feel lucky to be a part of such a wonderful group of professionals, who share the same goals and visions as myself. In my CRASH study projects I wish to find out how creative methods could be used to improve the well-being of workers and students in social and health fields."
(Hanna's photo: Noora Bom Studio)
Gillan Suvisaari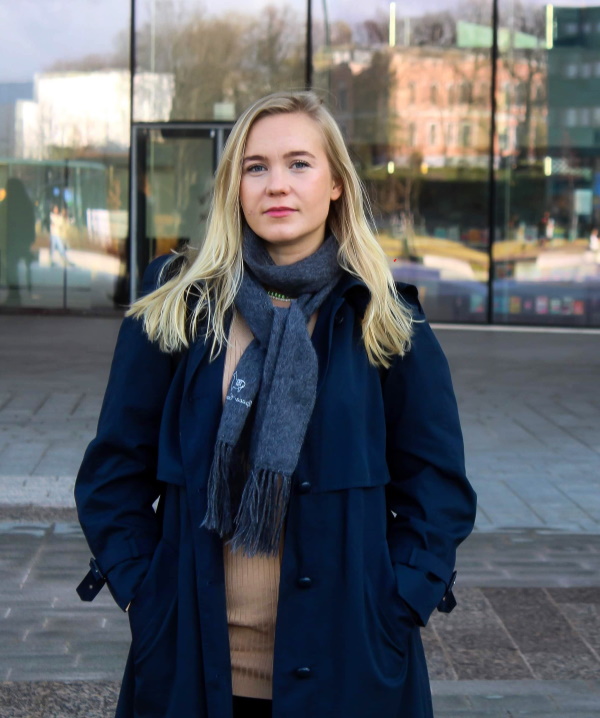 "I have a Bachelor's degree in Health Care and Nursing. After graduating in 2018 I have been working as a public health care nurse in health care centres and in the student health care sector for Helsinki city. My work as a nurse requires me to be practically oriented, but I try to approach various work-related challenges with creativity too. In the past year I have started a small side business, where I apply my long-term passion for design in creating and producing handcrafted jewellery.
Right now, Metropolia's CRASH Masters' programme feels exactly the right thing for me. It is a huge benefit that the studies are carried out in English. This is a fantastic way to improve my language skills, as well as to further explore professional opportunities in both Finnish and international organisations.
In my Master's Thesis I plan to focus on male sexual health. The idea is to create a space for boys to talk about their feelings, sexual health as well as relationships and emotions with the help of creativity and arts. I do not yet have a clear work position in mind after graduating, but I am open to all ideas and wish to be a part of creating new professions in this field.
Last but not least, studying in CRASH has already made a huge positive impact on my well-being, and my amazing classmates are simply the best!"
(Gillan's photo: Sandra Broborn)
Elina Perttola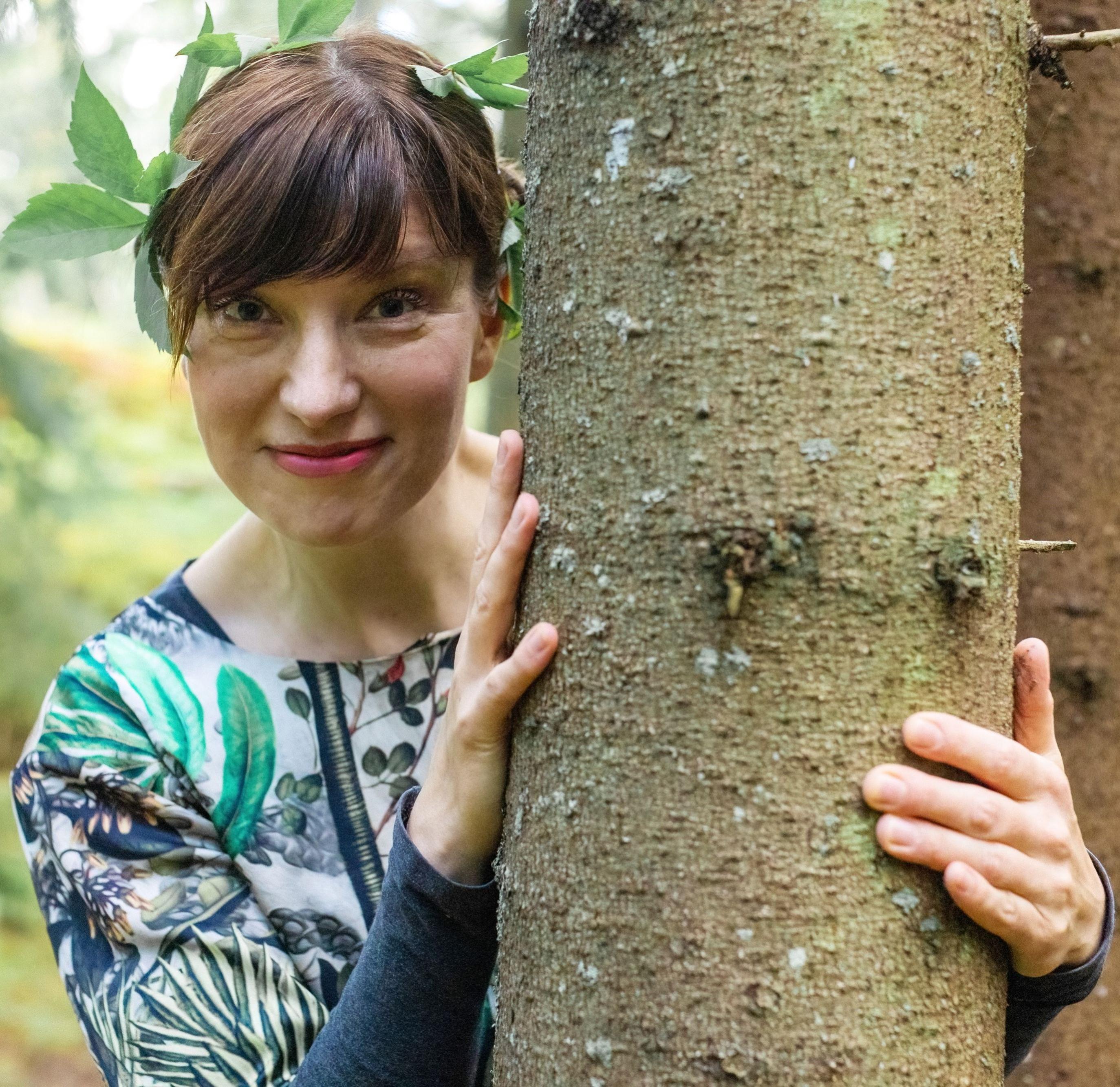 Read also Elina Perttola's interesting student story at Metropolia's news page: "Multi-professional Elina Perttola joined Metropolia's CRASH Master's Programme to seek new dimensions for her expertise". Article is in Finnish.
(Elina's photo: Nina Salokangas)