Why Study Health Business Management with Us?
You will become a member of a genuinely international learning community.
The invigorating and versatile studies will facilitate the development of competences that boost your successful career in the field of health business.
The digital learning environment allows for maximum amount of flexibility to find the balance between studies, working, and family life.
What Will You Study?
During the first three semester the emphasis of your studies is in advanced professional studies.
The phases of the Master's Thesis, supported by studies in research skills, will be distributed across all semesters; the Thesis will give you a chance to influence on the wellbeing of populations as well as on the success of the potential business partner.
How do you study during the programme?
You may perform all your studies online using synchronous and asynchronous online learning. However we also can offer a brand new Myllypuro campus facilities for common on site lectures and seminars.
Where Our Graduates work?
Our graduates work in frontline management and senior positions in health business organizations.
What do Our Graduated Students Say?
Marina Rutgayzer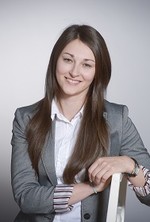 "My educational background is in economics and business, however I have been working for over 5 years in healthcare area. I have always felt that it would be great to have more educational background for my work. Unfortunately there seemed not to be a higher education program that would combine both business and healthcare - until I found the HBM Program in Metropolia.
When I saw the description of the program, I realized right away that this was perfect for me: I can get the educational background that I have been missing, develop new skills and get more theoretical backbone for my work, which I can continue full-time while studying. It was also great to get the support from the work place that allowed some flexibility to attend lectures.

The first semester was not easy and that was what I expected! The subjects were new, assignments - challenging, schedule - very tight – and that is how it should be on an MBA program. During the first semester I have learned already quite a lot, developed new skills and improved in certain areas. And I have had a chance to apply my skills in practice at my daily work already. The teachers are always ready to help, support and answer our questions – that is a rare thing in some other universities.

One of the best sides of the program is that it is project based. During the courses we do different kinds of projects instead of exams, which brings us the real value for the work life. I am excited to see what is coming in the next 1,5 year of studies, but already now I can admit that it was the right choice to apply in this program. Healthcare business is a fast growing area and I would recommend this program to anyone who is working in that field."
Jenni Keinänen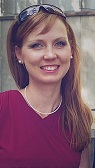 " I have worked as a nurse for 10 years and I felt that now would be the perfect time to move on with my working career. I have a long experience in practical nursing and I feel that for that reason I could be a good manager or project leader one day. I strongly feel that I need to educate myself more to be able to reach my goals. I am a very practical person and I felt that Metropolia's HBM-program is very down to earth and implemented to the real working life. I also wanted to develop my English language skills because health business is coming to be more international. This education might open more working options not only in Finland but also internationally.

The most challenging thing for me has been finding the way to balance work, studies and spare time. In the beginning I really struggled and almost did not have any spare time at all because of my bad planning but I got better as time went on. The assignments are so interesting that one could spend a lifetime doing the them but setting boundaries is very important too to get good results. I have learned that I also need to rest in order to be innovative and creative.

Most motivating is to notice your own development. The assignments are mostly very practical and I feel that this is the most effective way of learning. I feel that reading a book and doing an exam is a bit old fashioned and it does not suit me. Though it is hard to do written assignments but you really learn when you are using your own experience, literature concerning the issue, reflecting the tasks and getting feedback from the teachers.

I know this sounds a bit cliché but the study group with people from all around the world is just great and people with different backgrounds give you so many fresh ideas. The studying is fun and we have a very active group of people to study with."
Heidi Paananen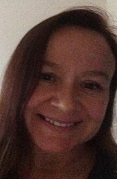 "My name is Heidi Paananen and I study in the Master's Program in Health Business Management. I have worked over 10 years in sales in the health care sector. I want to gain more competence for my daily work and more skills to improve my performance. Business studies fit perfectly to my current work and I wish that a Master's degree will give me more opportunities in the future.
It is possible to study in this degree program while having a day job which is really good for me. The first semester was pretty hard; however after I found the study rhythm all went well. I really like that we have a lot of group tasks, where I can improve my team work skills and ability to hold a tight schedule. Both skills are important in the current working life.
Metropolia also provides different projects to work with. I have already taken part into Service Design and Innovation -project with students from other study programs; I was the project manager. That was a new experience for me."
Natalia Pakharukova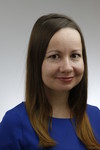 "I have chosen to study at HBM Master's program to acquire key knowledge of business that would be related to my previous education (biochemistry). HBM program significantly expanded my professional competences by redirecting me from pure research towards a more industry-oriented specialist and helped me to look at my own work from a business prospective. Visits to different health care organizations enabled me to see various opportunities for my career.
Expertise of teachers and other students have made my learning process very exciting. I think that HBM Master's program is a good choice for healthcare specialists who want to expand their professional skills and managerial competences".
Kristina Leppälä

"After a long history of working both in the clinical environment and in medical device industry R&D, I felt I needed new challenges and insights. The Master's program in Healthcare Business Management was perfect for me. Studying was a very enjoyable experience, as the environment was very supportive and diverse. It was also gratifying to study in my native language. My time at Metropolia will be remembered as a very positive experience with many personal, academic, and professional gains. The program was very motivating, and provided me with multi-level tools to further my career and competences".