Become an Expert in Business on the Move
International Business and Logistics (IBL) is a bachelor's degree programme that gives you a holistic understanding of global business with a special focus on supply chain management and the operations of international trade. Flexible study paths will give you the opportunity to develop a professional profile based on your particular field of interest. If you want to lead the way towards a more sustainable future in multicultural business environments, then IBL is for you. You will gain essential business knowledge and skills to manage people, material and information flows.
Inspiring Study Experience
We offer you a dynamic international study environment with classmates from around the world. Many of our lecturers are native English speakers and experienced business experts. We are also well known for our positive community spirit and supportive study atmosphere that sets us apart from other institutions. Studying on the IBL programme is a combination of interactive lectures, business simulation games, company field trips, and solving real life business cases and projects. You will be able to lead successful projects and teams with the help of good IT and communication skills. The IBL programme will challenge your critical and analytical thinking and your ability to make ethical and sustainable business decisions. You will find your passion in the field of business.
Applying theory in practice provides you excellent strategic thinking and problem solving skills. As part of Finland's largest University of Applied Sciences, you will develop your interpersonal skills and innovative thinking in multidisciplinary projects with other Metropolia degree programmes, Innovation Hubs and external companies. At the end of your studies, you will further strengthen your professional expertise in a work placement and with help of your bachelor's thesis.
Choosing a Professional Major
During the first study year you will choose between two professional majors; Supply Chain Management or Marketing. Professional major studies are 30 ECTS and you will complete them during the second and third study year. Additionally, you can choose courses related to other business fields as elective courses from e.g. finance, human resource and strategic management.
Wider View Through Exchange Abroad
Since we are a truly international business school, we encourage IBL students to go on student exchange or work placement abroad. You may choose your study exchange destination from over 60 partner universities we have all around the world. Study or work experience in another country will give you a wider perspective on international business and improve your cross-cultural knowledge.
For some of those, who want to specialise in Supply Chain Management and Logistics, we offer also a double degree exchange option. This means that you will study a full academic year at our partner university in HTW Saar in Germany and, upon successful completion of the requirements of both institutions, you will be awarded with two Bachelor degrees: one from Metropolia UAS and the other from the partner institution. A clear competitive edge in the job market!
Broad Range of Career Prospects
The Bachelor of Business Administration (BBA) degree will provide you with wide range of career prospects. You may find yourself in the private or public sector and in global or local companies and organisations. The BBA degree will also give you the skills and knowledge needed to establish your own company and become an entrepreneur.
Graduates of the IBL programme have started their professional careers with job titles such as: Procurement Specialist, Freight Forwarder, Logistics Coordinator, Supply Chain Analyst, Customer Service Specialist, Sales Coordinator, Marketing Manager, Finance Specialist or Manager, Business Analyst, HR Specialist, Project Manager and Entrepreneur. As you gain experience, you may find yourself in more demanding managerial or consulting positions. Many of our students also choose to go on to Master´s studies at Universities of Applied Sciences or at Research Universities either in Finland or abroad.
Students' Stories
Jose Saarniniemi, Finland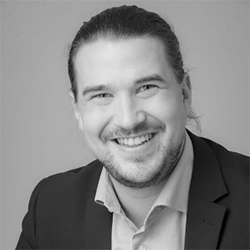 Finance Director at Small Giant Games
Graduated 2013, Master from Glasgow University 2015
"As a Metropolia graduate, I feel confident in applying my academic background in everyday business decisions. Understanding logistics has been helpful throughout my career in finance. The flow of goods is always directly linked to the field of finance. After I got received to my bachelor's degree from Metropolia and gained a few years of work experience in the field of finance, I moved to Scotland to get study a Master's degree in economics from The University of Glasgow.
The thing that makes Metropolia Business School stand out are the lecturers. They are always ready to help, encourage and push students further, challenging them to do our best and more. During my studies, I met some extraordinary people, who not only made me work harder, but also became life-long friends. However, the thing to remember is that success comes from your personal motivation."
Anh Bui, Vietnam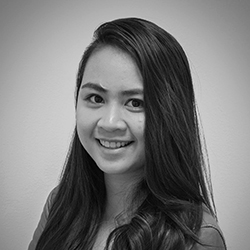 Business Consultant - Fluido Group, an Infosys company
Graduated 2016
"Studying Business Administration at Metropolia was a fascinating experience. My degree has benefited me in so many ways. It certainly nurtured and supported me to achieve academic success and prepared me very well for the working life. In addition, Metropolia has such a wide range of programmes, which allowed me to explore plenty of career options and reach my full potential.
The qualification and knowledge I gained during my studies at Metropolia proved a vital stepping stone to my postgraduate qualification in consulting industry where I have my job right now. I highly recommend the IBL programme to any student out there. With a keen learner and can-do attitude, along with the core of academic understanding that you get from IBL programme, you will achieve amazing things in life.!"
Antti Paikkala, Finland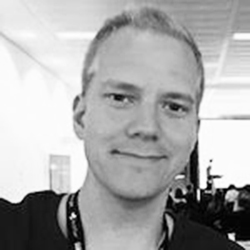 Performance Marketing Manager, Small Giant Games
Graduated 2013
"Studying International Business and Logistics gave me a comprehensive understanding of processes and various supply chains, which are important in every single field of business. I have been able to apply the knowledge I gained in shaping the accelerated growth for our company in the game industry. The lecturers at Metropolia Business School are among top in their field, and extremely approachable. Most importantly, Metropolia has given me lifelong friends and invaluable interactions with different cultures and personalities."
Olivia Nastase, Romania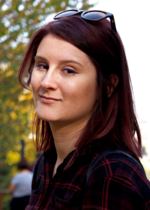 Air Freight Exporter, Panalpina
Graduated 2015
"I had the chance to enter the logistics field towards the end of my studies and have worked in multinational companies ever since. The IBL programme offered me the knowledge and soft skills to make this happen. My goal is to start my own business in the future. I strongly recommend this programme to those with an open, truly global mindset. It speaks to future managers, marketing and logistics specialists, or entrepreneurs at heart. Whichever path you choose, your efforts will be rewarded."
Deniss Rabtsinski, Estonia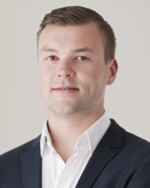 Logistics at Hitachi Rail STS – Copenhagen Cityringen Metro Project
Graduated 2015
"The IBL programme is great because you receive a well-rounded theoretical education and practical experience. You will participate in lectures, seminars, workshops, independent projects, internships and even leading industry events. I got my first paid position at a global company before I even finished my bachelor's degree. This illustrates, how strong and relevant Metropolia's IBL curriculum is."
Mischa-Estella Cho, South Korea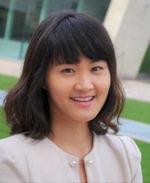 Master student in Management at the University of Rotterdam
Graduated 2017
"Before joining Metropolia, I was a student in the U.S. dreaming of becoming a pianist with no knowledge in business studies. To me, the IBL programme appeared as an ocean of opportunities where I could simply explore various fields of expertise during the entire 3.5 years.
One of the values at Metropolia is the appreciation of differences. The IBL programme has its own unique culture distinct from other programmes and all my classmates contributed together to make this colour. Teachers focused on the way we formed our thoughts and gave their evaluation for our efforts and suggested improvements. I have achieved my dream thanks to my sincere classmates, devoted faculty and staff members, great study environment, and the community where I could be myself without fearing of being judged."
**We reserve the right to change the MBS curricula, partner network and schedules.