Become an Expert in Digital Business Transformation
Business Informatics is a Master's degree programme for business and engineering professionals who want to deepen their strategic and managerial skills via better use of business information systems.
The Programme equips participants to address the challenges of digitalization and digital transformation in business and work life. The student will become an analyzer and a competent user of business information for decision-making, business operations, and business development. The student will apply his/her knowledge in business modelling, will learn how to collect, interpret and analyze data, and craft answers to business critical questions. The students will also learn how to apply business development methods to drive business growth and innovation.
Enjoy a Multi-Disciplinary Approach
Our students enjoy a multi-cultural, multi-disciplinary, tied-to-business environment and sharing expertise by the participants who are full-time working professionals. Classes take various forms. The courses are implemented via contact teaching, class discussions, team work, self-study, business simulations, workshops, seminars, and also sometimes online sessions. Students are instructed by staff and experts with business and academic experience.
The study group includes the students from two backgrounds studying together: from Business and Engineering. Business students will study toward a degree of Master of Business Administration (90 credits, for 2 years), while engineers will study toward a Master of Engineering degree (60 credits, for 1,5 year).
Click here if you have an Engineering background
Take Advantage of Close Ties with Work Life
Master's degree programme in Business Informatics (Master of Business Administration) will help to deepen your business skills in close ties with your work life. Your studies currently include
Advanced professional studies, 50 ECTS including:

Business Strategy and Management, 15 ECTS
Business Analysis and Development, 15 ECTS
Business Growth and Innovation, 20 ECTS

Elective studies, 10 ECTS
Master's Thesis, 30 ECTS.
Thus, the Programme has a strong emphasis on sharpening general management skills for managers of technology-driven companies for the Digital age. Check the updated course descriptions from here.

Graduate in Two Years
Master's degree programme in Business Informatics is organized to combine Master's studies with a full-time job.  To become a Master of Business Administration, it will take you 2 years.
Contact sessions are arranged every 2nd Friday (from 9.00 to 16.15) and occasionally on other evenings. This year, an international study trip happens on 7-8 May, 2020 to Stuttgart (2-3 days).
Gain a New Expertise via a Master's Project
You will plan and implement a Master's thesis (an R&D project for a real company), typically your own place of work. A Master's Thesis will combine your innovative development work with academic research (30 ECTS).
Research focus for Master's theses (final projects) in this Programme typically concentrate on: digital transformation, business transformation; use of data analytics and business information systems for business purposes; doing and modelling businesses for the digital age;  digitization and improvement of operations and internal organizational processes; digitization and improvement of customer experience, services and product designs, and channels; use of business intelligence and marketing research, and other related topics.
For completing a Master's thesis, the students get support and guidance form the school in the form of
a practical, easy-to-follow 7-GATE approach to doing a Master's thesis
starting from first weeks in the Programme, working in a guided Master's thesis process
individual support from instructors; instruction on the R&D methods and problem-solving skills for excelling in your project
participants' own education, motivation and hard work make the necessary element of success. 
Interested? 
Contact the Head of Degree Programme NOW about the study places.
Graduation speech
by Jonas Kronlund, Master of Business Administration in Business Informatics, at the Graduation Ceremony of Metropolia Business School on 18 June 2019.
Students' Stories
Salla Kuula, Master's of Business Administration 2019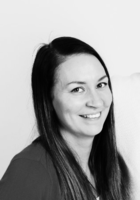 Last Friday I ended one period in my life and finished my MBA studies in Business Informatics. It was no walk in the park with two small kids and a full-time job, but all in all it was definitely worth it.  I got to study with such a great group of people lead by really high-class teachers.  The greatest thing was the extra Umph it brought to my career.  I feel that it changed the way I look at things and gave a wider, strategic perspective to my work.  The most rewarding part was to write my Master's Thesis about building a Data and Analytics Maturity Framework for my employer, Veho.  It gives me the means to guide Veho into an even more data-driven organization in up-coming years.  I am so excited to continue my professional journey with all this information and tools in my backpack.
Special thanks to my fellow students and teachers, especially Katja Kokko, Teo Tuomola, Raisa Varsta, Antti Hovi and the family supporting me along the way.
Salla's posts on Metropolia Masterminds blog
Katja Kokko, Master of Business Administration 2019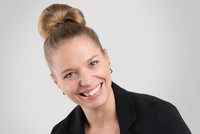 My impression is very positive about my studies in Business Informatics. I graduated in 2019, and before that I already was a Bachelor in Marketing from Metropolia Business School (2010). I do like marketing, but also responsible for other areas at work. My key concern is that all functions should work together.
In the Master's Program in Business Informatics, many topics were directly relevant to my work, and I find my studies very rewarding. I would give 4,5 as my grade to the Program, since there is always room for improvement. Generally, I would say, it is a remarkable sign of the Program that highly experienced teachers, all coming from the industry, are mentoring students in a practical way.
In summary, I wanted to enjoy the studies, so I had a study leave (well planned in advance). For adult students such wonderful opportunities do not come often!  Also, every 2nd Friday is a great schedule. All students agreed, it is much better that the evening studies.
My next step is toward 'Business development', this is the application area for me. I aim to be a change agent in the organization. BI Program definitely benefited me.  I know my stuff, I can negotiated, I am able to take more responsibilities, and my confidence level has risen a lot. Thank to my instructors, I had enough gymnastics for my brain and sharpened the level of thinking. Thank you, Business Informatics!
Katja's posts on Metropolia Masterminds blog
Tuija Eriksson, Master of Business Administration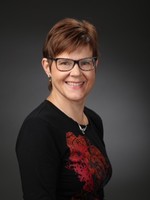 The Master's studies in Business Informatics were truly interesting; I learned new things, refreshed the existing knowledge and got to know new people - a great network of experts also for future collaboration.
Some of my favourite courses included Innovation & Renewal, Strategy, Management and Leadership as well as Marketing. A study trip to Berlin as part of the Innovation & Renewal course was well organized and memorable. The group was learning together and got to know each other even better than in the ordinary contact sessions. Also those were fruitful due to the fact that there are participants from so wide backgrounds, both professionally and culturally.
Studying is a life long journey. The world changes so fast that it is crucial to be updated either by learning and reading alone or by participating in Master's programmes offered at Metropolia. Joining a group of people who are eager to study and learn is very rewarding: you build on top of your work experience and have lively discussions on the topics related to work during the courses. It is never too late to continue to the next level!