Are you looking for international talents for your organisation? 
Searching for a skilled professional who would in addition have experience in a certain foreign market? Or for an opportunity to reach out to international degree students and boost your employer brand among those developing professionals? Or are you just looking for the best possible match for your business?
Collaborate with Metropolia to get access to a wide pool of international talents
around 1100 international degree students, studying in one of the Bachelor's or Master's degree programs taught in English 
around 1500 other international experts with a higher education background and in many cases, years of work experience, connected to you by SIMHE-Metropolia services.
International talents can bring added value to your organisation: not just their unique skill set and networks, but diversity also increases innovation and customer insight, among other things.
We can be your partners in boosting your growth with international talents.
Other opportunities for employer collaboration
You can develop your business and collaborate with Metropolia for instance through the following options:
Are you new with collaboration with higher education institutions? Below you can find more tips and details on how to get started.
Finland needs skilled workforce. At the same time we have lots of motivated international talents looking for a job. Collaboration is needed to build mutually beneficial networks.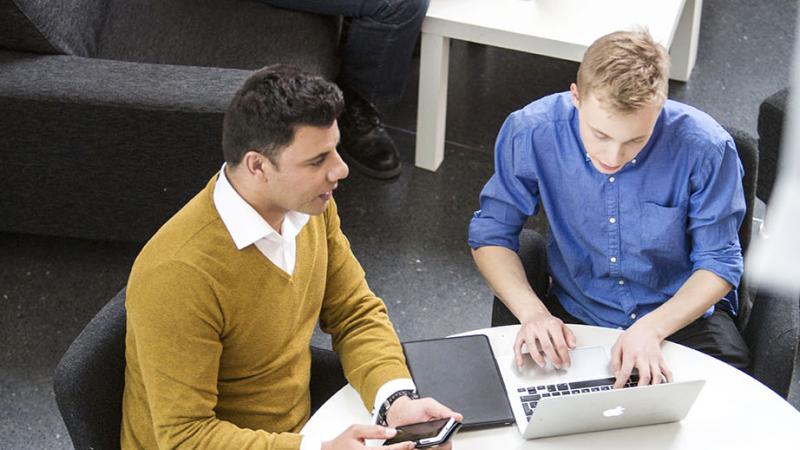 Tips on Boosting Your Collaboration with International Talents
Building your employer brand among international professionals living in Finland gives you access to a new pool of motivated talents. Below you can find tips on how you can start building your connection to international talents in Finland.
Contact us and let's start identifying the most suitable way for you!
Note also other services to boost your company's success
Finding international talents
Funding
Guidance and services for employers
Internationalising your organisation
Useful services for your international employees
Questions regarding our pool of international talents? 
Contact us, and you will be connected with the relevant persons and services!
Elsa Mäki-Reinikka
Business Coordinator / SIMHE-Metropolia
elsa.maki-reinikka [at] metropolia.fi
+358 40 620 7052
Submitted on

2.10.2020 - 13:35